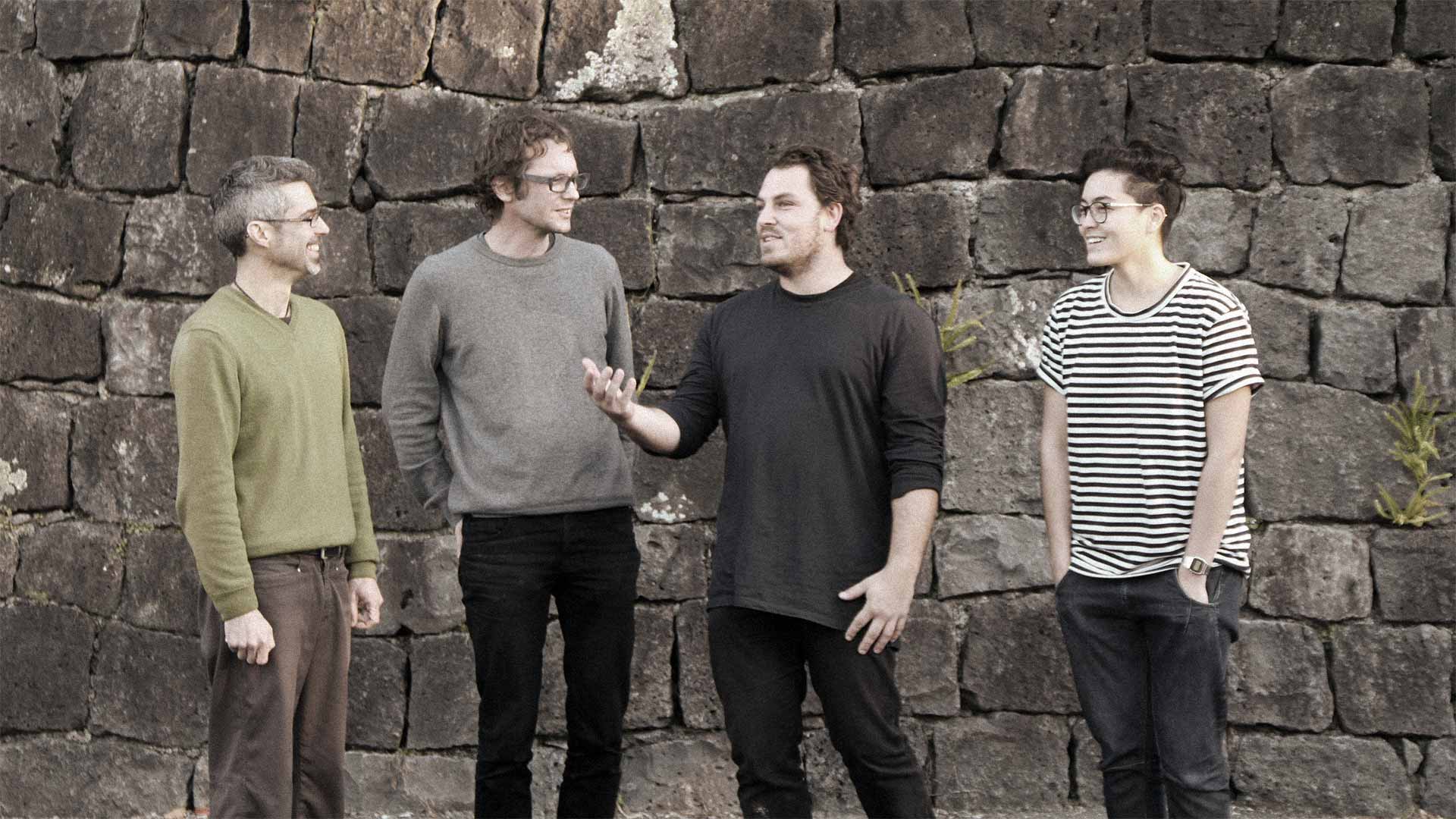 Gary Marshall
BDes (3D). MLA
Gary is an award-winning registered landscape architect, permaculture designer and educator with over 10 years of experience. During this time Gary has been design and studio manager at two of New Zealand's leading practices working on a range of public and private sector projects that range from ecological design, productive gardens, and landscape assessment through to streetscape design, transport planning, urban design and the master planning of towns, schools and campuses. He is co-founder of Grey Lynn 2030 and Auckland Permaculture Workshop – a collaborative design, research and education initiative set up to explore and create innovative permaculture solutions for the Auckland bioregion. Gary has lead a range of papers at AUT in the fields of design, sustainability and social innovation as well as a Tactical Urbanism Studio for the Unitec Bachelor of Landscape Architecture programme, the first tertiary Tactical Urbanism paper on offer in New Zealand. Recently, Gary has been working to help Kai Auckland establish Kai Lab – a social innovation lab working with a regional network of people and organisations from government, business and civil society involved in Auckland's food system wanting to empower positive change.
Jack Haldane-Willis
BLA (Hons). BAS
Jack Haldane-Willis is a landscape architect, architectural designer, furniture designer and craftsman, with 8 years experience. During this time, Jack has worked with one of New Zealand's leading architectural practices as a landscape architect, where he worked on a range of urban regeneration projects for existing town centres and university campuses. He has also undertaken detailed design on a number of public spaces and a range of shelters and outdoor structures. Jack has a passion for ecological design and has applied this passion, most recently, working as project landscape architect for the Rawiri Stream Restoration, Hobsonville. Jack has been a key contributor to guidelines supporting the development of Auckland's walking and cycling network and the transition of Auckland's streets toward becoming public spaces. As an architectural designer Jack is particularly interested in the retrofit of existing structures, often utilising found and recovered materials. As a furniture and object designer and craftsman Jack has worked for one of Auckland's leading furniture design manufacturers, designing and making industrial furniture from recycled and found objects.
Fiona Ting
BLA (Hons)
Fiona is a recent honours graduate of the Bachelor of Landscape Architecture programme at Unitec. She has also completed her Permaculture Design Certificate as an Auckland Permaculture Workshop Youth Scholar in 2014. Fiona has an active interest in social innovation and the application of design thinking to solve complex social and environmental challenges. She has been recognised in design competitions and was the recipient of the Unitec Landscape Architecture Design Award in 2014 and 2015. Recently, Fiona has worked with Unitec and Helensville District Health Trust on an initiative known as Te Whare Oranga o Parakai 'House of Wellbeing', a sustainable social enterprise for the South Kaipara community. Fiona has also been engaged in tertiary education at both AUT and Unitec, including as a guest tutor for the AUT Design for Sustainability programme. This year she will be teaching the Tactical Urbanism Studio for the Unitec Bachelor of Landscape Architecture programme. As part of Resilio, Fiona has facilitated a number of Permablitzes (a community working bee that works to build a network of people through a sharing economy) and has been developing a strategy for growing a Permablitz movement in the Auckland bioregion. For the last year, Fiona has been instrumental in the development of Auckland Kai Lab and Healthy Families Lab.
Finn Mackesy
BA. PGDipTchg
Finn is a qualified educator, facilitator and design consultant with a passion for community empowerment and resilience. Finn has been actively involved in community development, placemaking, permaculture education and facilitating change throughout Aotearoa New Zealand since 2003. His particular interests and skills are in social permaculture, the realm of social ecology, social innovation and social design. Finn has been working to help establish and run social innovation labs working with a network of people and organisations from public services, health agencies, community initiatives and enterprises and civic society involved in Auckland's food system wanting to empower positive change. He has co-founded a range of grassroots and solution-focused initiatives including Auckland Permaculture Workshop, Resilio Ltd., CommonGround Community Gardens, Transition Pt. Chevalier, Grey Lynn 2030 and Our Amazing Place (originally the Pt. Chevalier Treasure Hunt). Finn brings to Resilio dynamic facilitation and accelerated learning practices, engagement expertise, participatory design methodologies, team building tools and processes, programme design and delivery expertise, and constructive reflective practices.