Nelson Riverside Pop-Up Park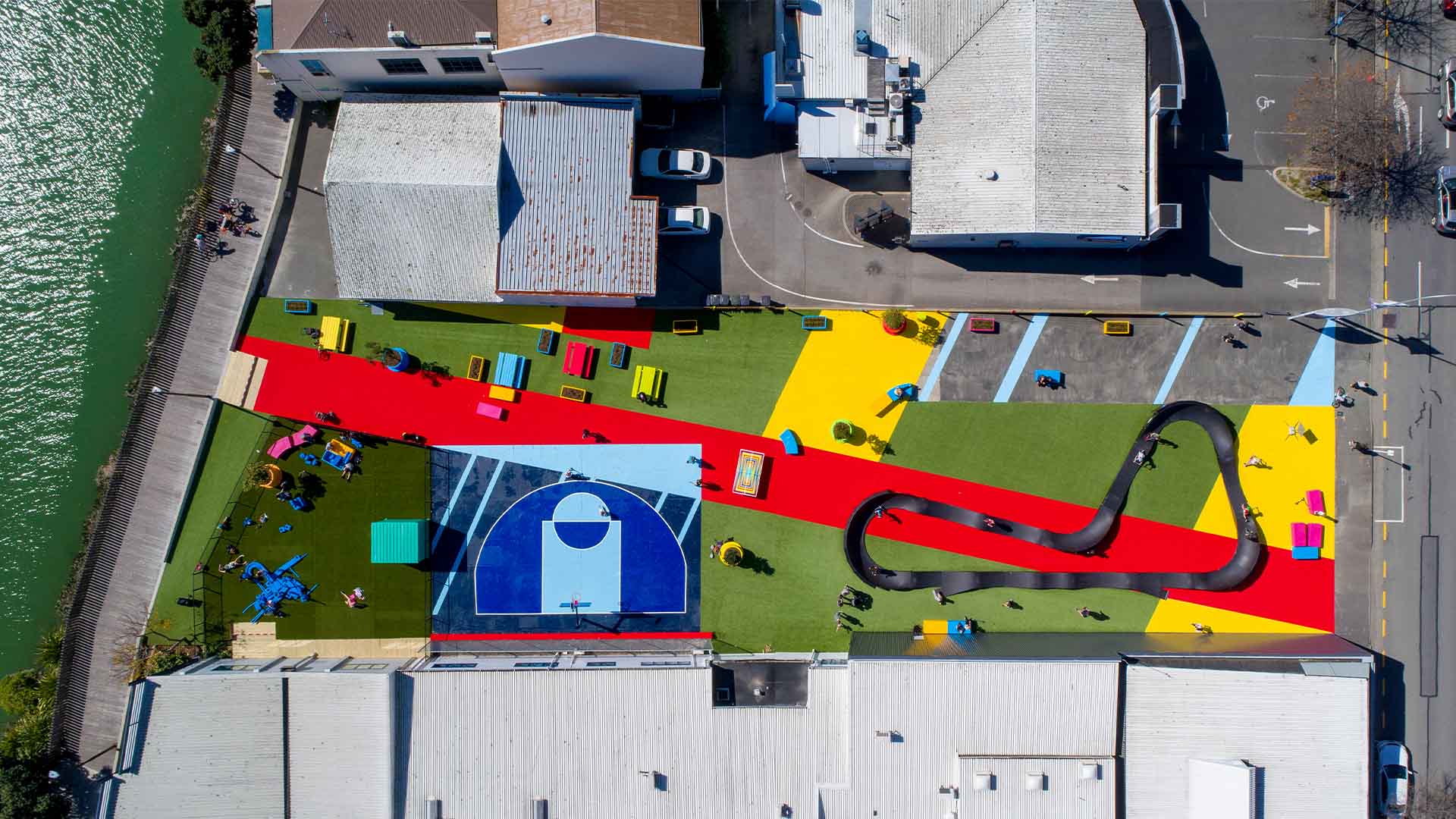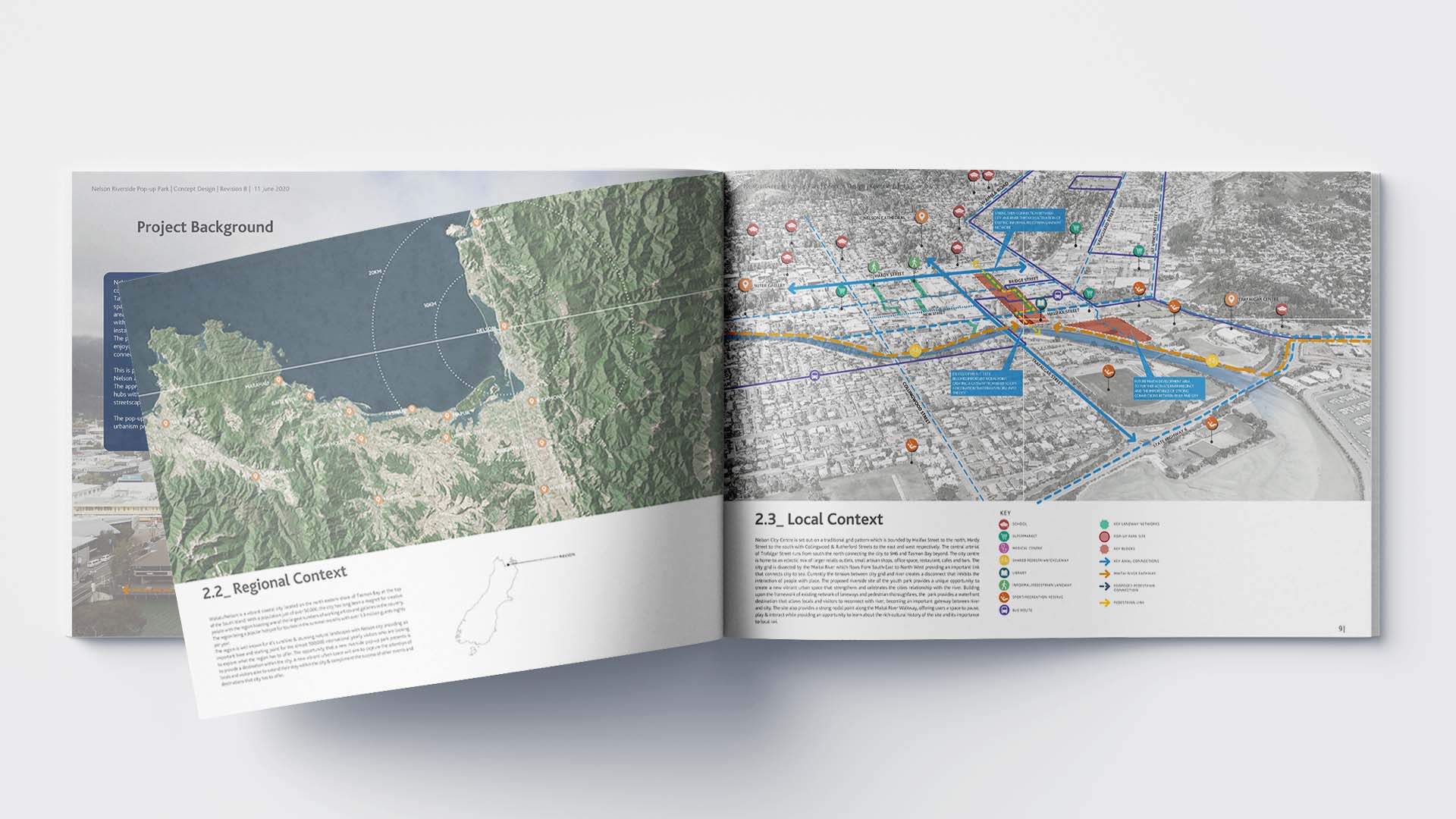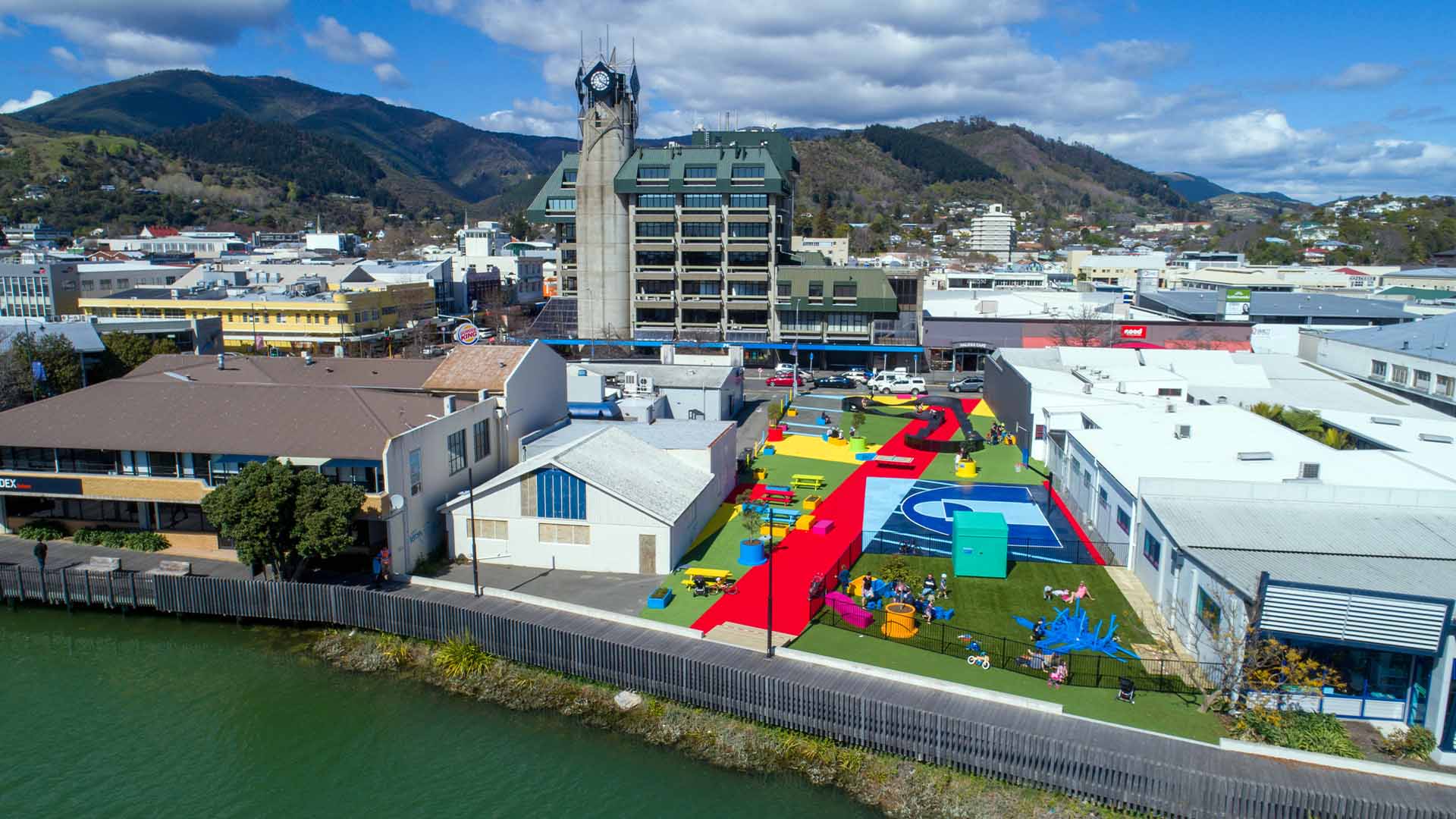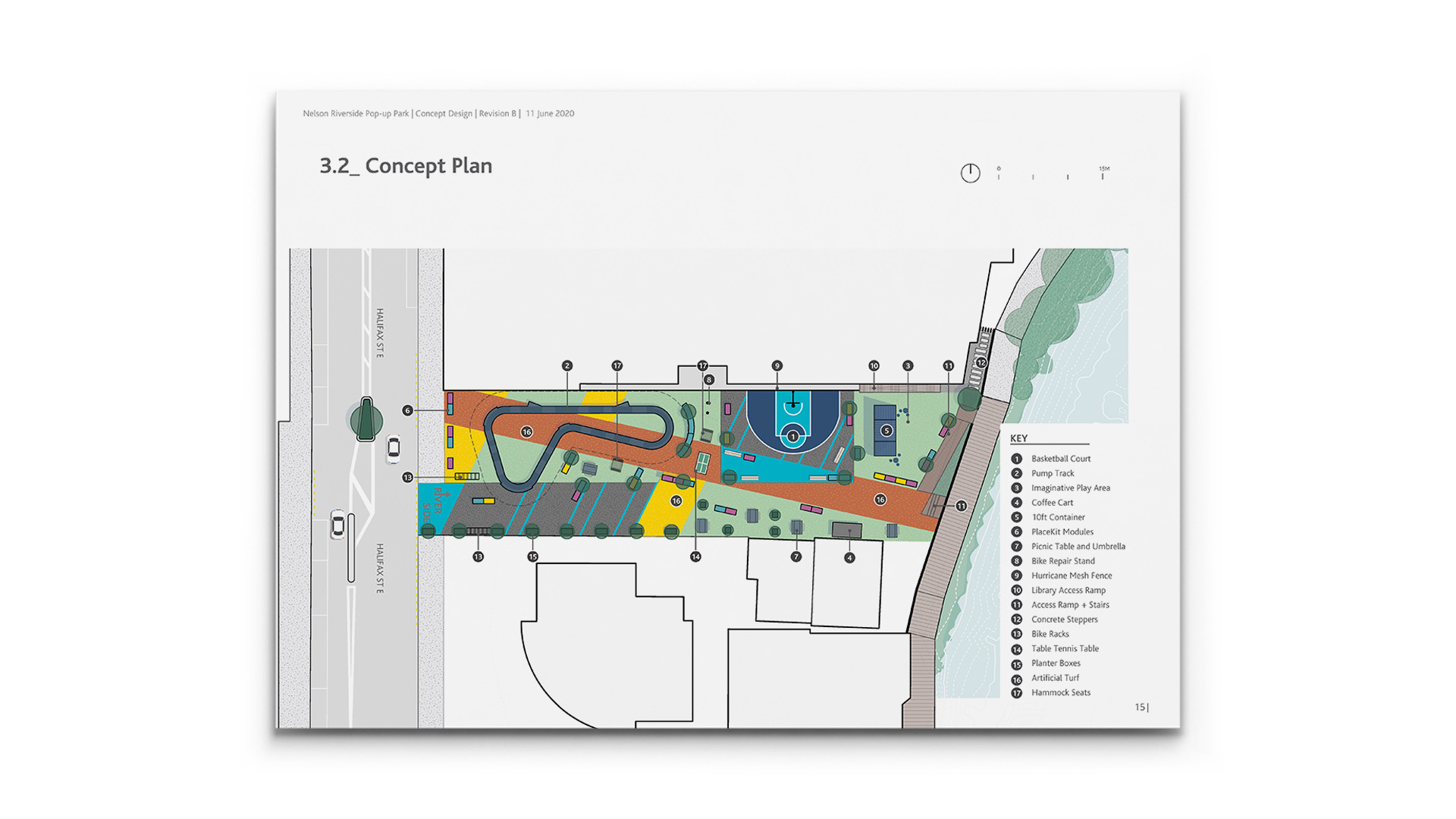 Nelson Riverside Popup_Slide1_Credit - Tim Cuff Photography
Nelson Riverside Popup_Slide2
Nelson Riverside Popup_Slide3_ Credit - Tim Cuff Photography
Nelson Riverside Popup_Slide4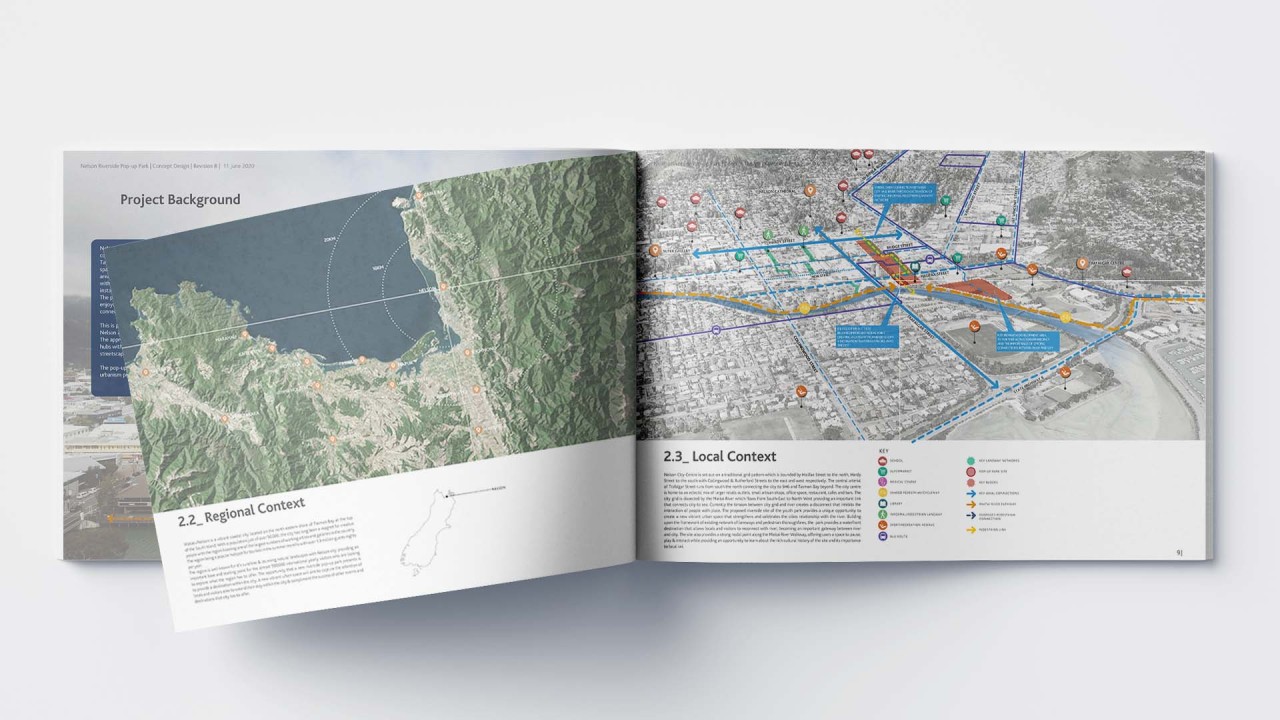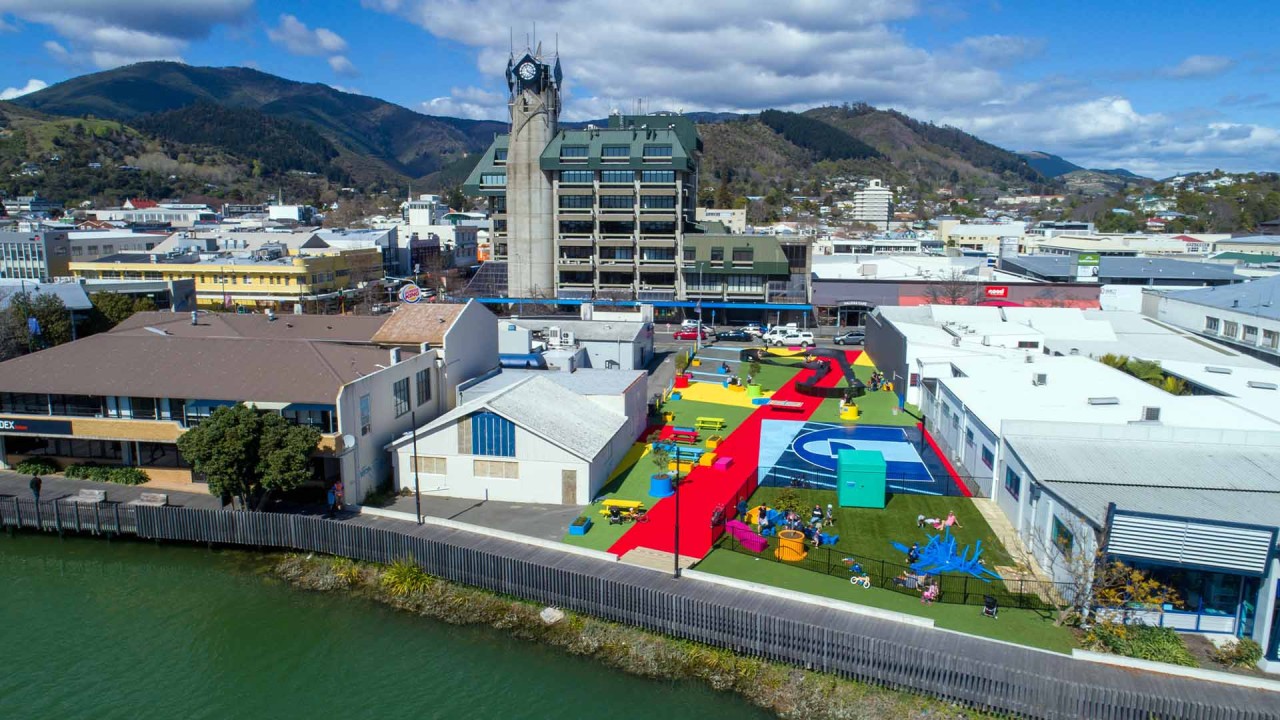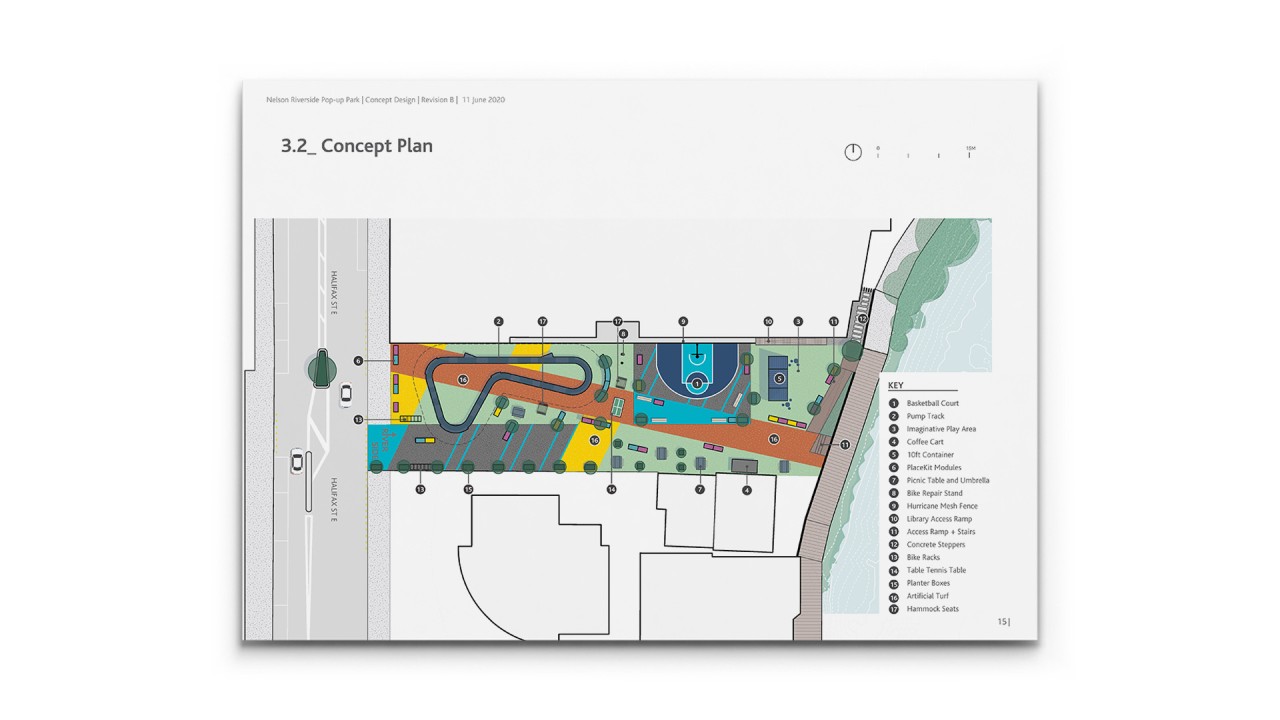 Nelson Riverside Popup_Slide1_Credit - Tim Cuff Photography
Nelson Riverside Popup_Slide2
Nelson Riverside Popup_Slide3_ Credit - Tim Cuff Photography
Nelson Riverside Popup_Slide4
Date
2019-2020
Client
Nelson City Council
Collaborator
Canopy Landscape Architects
Nelson Riverside Pop-up Park is a temporary park space developed to make use of a vacant building lot located next to the Maitai River in the heart of Nelson City.
Resilio Studio and Nelson based collaborators, Canopy Landscape Architects developed a design that revealed the story of the Wakatū waka navigating the Maitai awa, and waka being pulled up onto the banks through a large scribe that cuts through the park. The design also reflects the vibrancy and colours of Nelson to create a playful space environment for youth who are currently underrepresented within the city.
The pop-up park includes a half-court for basketball, a pump truck, a younger play zone and several break out spaces for gatherings and pop-up events. The park has been developed on the land of Wakatū Incorporation and is intended to be replaced with a permanent park in approximately 5 years.
Photography credit - Tim Cuff