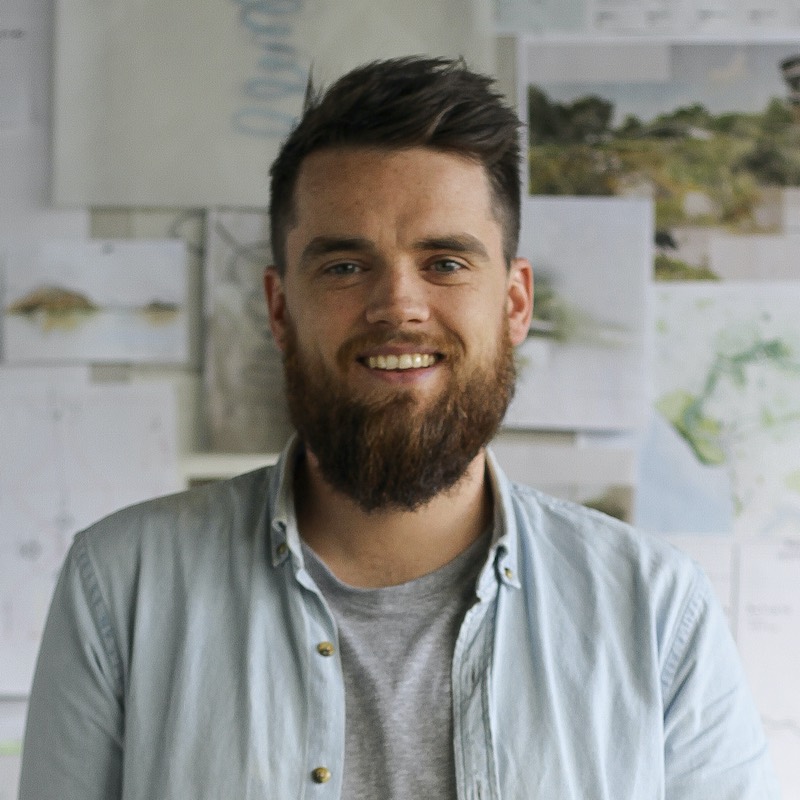 "The price of doing the same old thing is far higher than the price of change." – Bill Clinton
Findlay is a Landscape Architecture graduate from the Victoria University of Wellington. During his time at Resilio Studio he has worked on a number of Innovating Streets projects aimed at working with the community to create and test designs by crowdsourcing ideas & opinions to inform an iterative design process.
Findlay brings a hands-on approach to the design practise through the facilitation of community workshops and demonstration events. Through his work in the tactical urbanism realm he has worked with a number of stakeholders, suppliers and government departments to form unconventional relationships and change the way in which streetscape design is typically approached. He believes as the urban realm changes to a more pedestrian dominant environment, community driven design and user buy-in is going to be key to successful design outcomes.
Contact
Qualifications + Affiliations
Master of Landscape Architecture | Victoria University of Wellington
Bachelor of Architectural Studies (Land) | Victoria University of Wellington
Key Projects
Innovating Streets for People – various projects
Wood Street Activation | Mangawhai
Kaipātiki Reserve Masterplan | Parakai