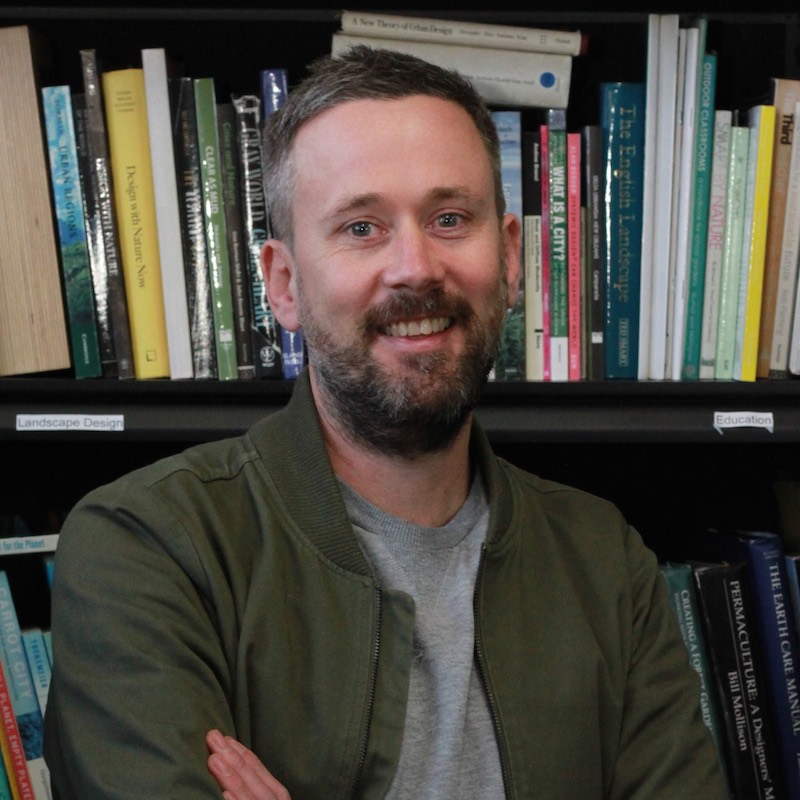 "I like working on projects which make a tangible difference to people and communities by improving the spaces they inhabit through social and environmental enrichment."
Bernie has over 10 years landscape architectural experience and has worked in some of New Zealand's leading design practices, with experience in park and playground design, urban streetscape upgrades, masterplanning, stream regeneration projects and ecological restoration planting.
After completing a Bachelor of Pharmacy and working as a pharmacist in New Zealand, the United Kingdom and Ireland, Bernie had a brief sojourn as an English teacher in Japan before returning to New Zealand where he completed the Bachelor of Landscape Architecture at Unitec in Auckland. The change in career to landscape architecture was driven by a desire to positively impact social and environmental outcomes in New Zealand, with landscape architecture well-placed as a vehicle to achieve these goals.
Bernie has an interest in ecological restoration and enhancement projects and how emerging technologies can be used in the design process and in stakeholder communication.
Contact
Qualifications, Affiliations + Awards
Bachelor of Landscape Architecture (Hons) | Unitec Institute of Technology
Bachelor of Pharmacy | University of Otago
Permaculture Design Certificate | Auckland Permaculture Workshop
Waterview Connection –

Tripartite Award (Los Angeles Business Council Architectural Awards 2019)
Gold Award | Architectural and Urban (Good Design Australia 2019)
Key Projects
Te Pane ā Mataaho / Te Ara Pueru – Māngere Mountain Track Network
Warkworth Community Space
Crayford Street West | Tāmaki Makaurau
Hetana Street & Reserve Masterplan & Innovating Streets Trial | Matamata
Kaipātiki Reserve Masterplan | Parakai