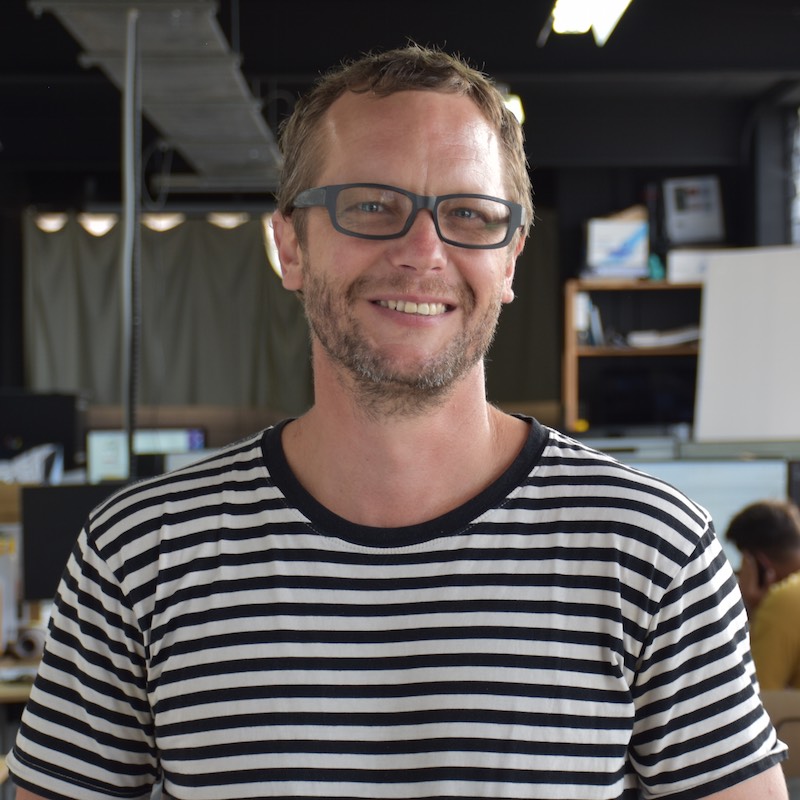 "Ecological wisdom does not [only] consist in understanding how to live in accord with nature; it consists in understanding how to get humans to agree on how to live in accord with nature." – Ken Wilber
Gary is an award-winning landscape architect, permaculture designer and educator with over 15 years experience. Gary has worked extensively with public and private sector clients as a designer and educator in the fields of landscape architecture, ecological design, tactical urbanism, urban design, transport planning, productive landscapes, design thinking, social innovation, place making, sustainability and resilience. Gary has been extensively involved in collaborative design processes with mana whenua and a wide range of public and private organisations throughout Auckland and the North Island.
In addition to co-founding Resilio Studio, Gary is a cofounder and director of Auckland Permaculture Workshop and Dark Green Auckland. Auckland Permaculture Workshop is a collaborative design, research and education initiative set up to explore and create innovative permaculture solutions for the Auckland bioregion. Dark Green Auckland is a think tank dedicated to exploring insights and perspectives into viable alternatives to the 21st century global industrial society and its culture within the Tāmaki Makaurau bioregion.
Contact
Qualifications, Affiliations + Awards
Registered Landscape Architect - New Zealand Institute of Landscape Architecture (NZILA)
Master of Landscape Architecture | Lincoln University
Bachelor of Design (3D) | Unitec Institute of Technology
Advanced Permaculture Design | Earthcare Education Aotearoa
Local Path Design Guide –

Award of Merit (ACENZ, 2017)
Award of Excellence for Strategic Landscape Planning and Environmental Studies (NZILA Awards, 2017)

Urban Estuaries –

Sustainability Award of Excellence (NZILA Awards, 2013)
Visionary Landscape Award (NZILA Awards, 2013)

Matiatia Wharf –

Winner (Auckland City Council Design Competition, 2006)

Kaipara District Spatial Plan - Ngā Wawata 2050 –

Highly Commended for Non-Statutory Planning category (NZPI Awards, 2021)

Te Whakaoranga o Te Puhinui: Te Rautaki | Puhinui Regeneration Strategy –

Outstanding Award for Unbuilt Project category (IFLA Asia-Pacific Awards, 2021)
Category Winner for Master Planning and Urban Design Strategy (NZILA Awards, 2022)
Charlie Challenger Supreme Award (NZILA Awards, 2022)
Key Projects
Innovating Streets for People – various projects