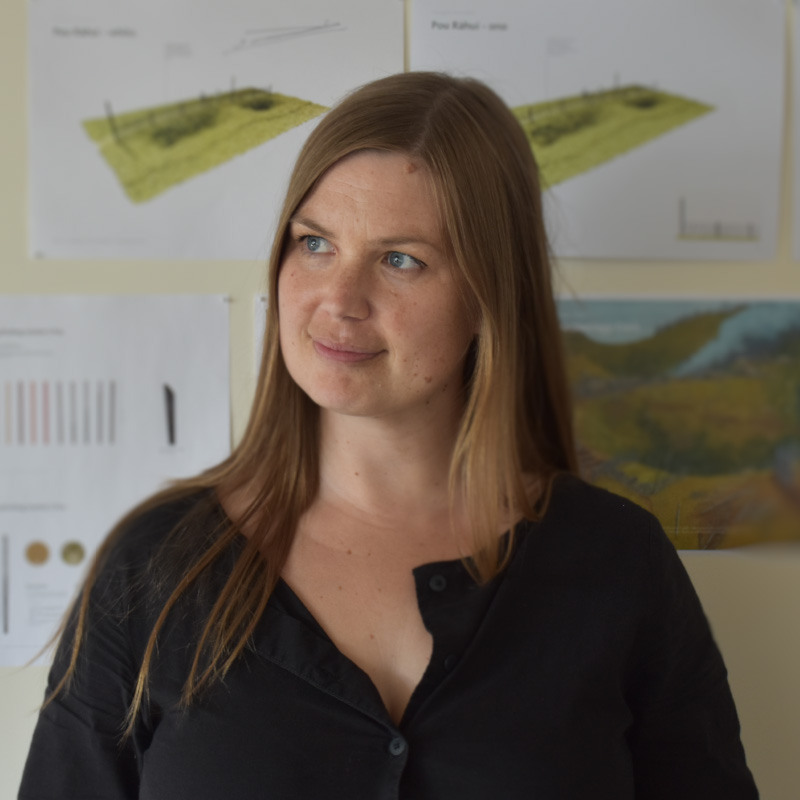 "To achieve well-being humans require basic materials, health, good social relations, security, and freedom of choice and action. Many of these basic necessities are provided directly and indirectly by ecosystems. Humans not only depend on ecosystems, they influence them directly through land use and management. The strength of this interdependency between humans and ecosystems may be conceptualised as a reciprocal relationship comprising manaaki whenua (caring for the land) and manaaki tangata (caring for people)" – Garth Harmsworth & Sean Awatere
Charlotte is a recent Landscape Architecture graduate with a background in the visual arts and professional gardening. Landscape architecture felt like an intuitive next step for Charlotte — combining an ability to think critically and communicate visually with a strong interest in ecology and a pragmatic understanding of how landscapes shift and grow over time.
Charlotte is particularly interested in the connections between people and place and examining how this might be protected and enhanced. Charlotte believes that we operate in a reciprocal relationship with our local environments — if the people that identify with a place are not taken along on the journey, design outcomes will fail. Resilio Studio's rigorous approach to resilient and regenerative design and planning means that Charlotte feels right at home.
Contact
Qualifications + Affiliations
Bachelor of Visual Arts (Hons) | Auckland University of Technology
Master of Art and Design (Hons) | Auckland University of Technology
Bachelor of Landscape Architecture (Hons) | Unitec Institute of Technology
Key Projects
Ecological Connections
Kāinga Ora Ngahere and Māra Kai Framework
Wesley Local Parks Needs Assessment