Handbook for Tactical Urbanism in Aotearoa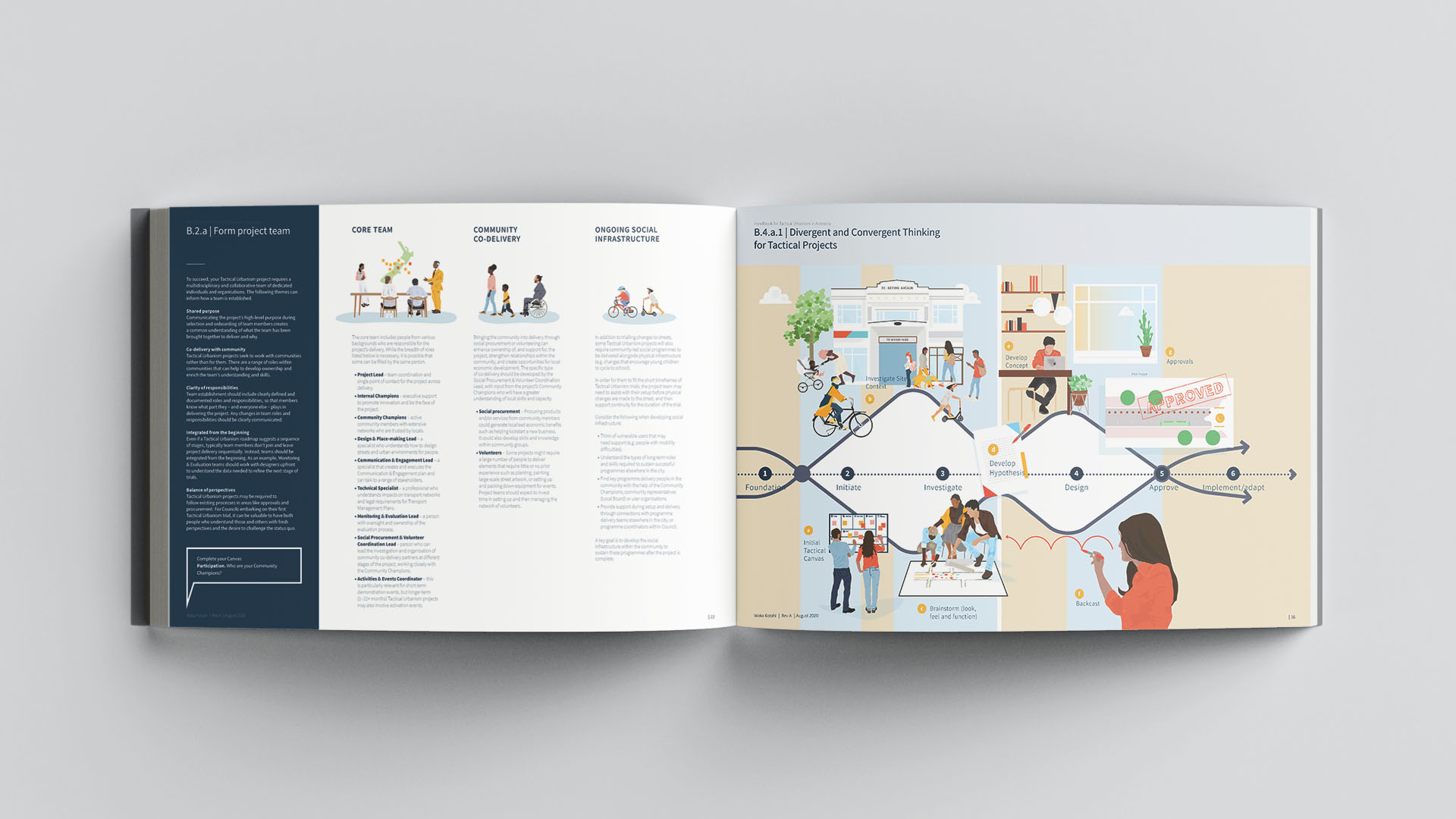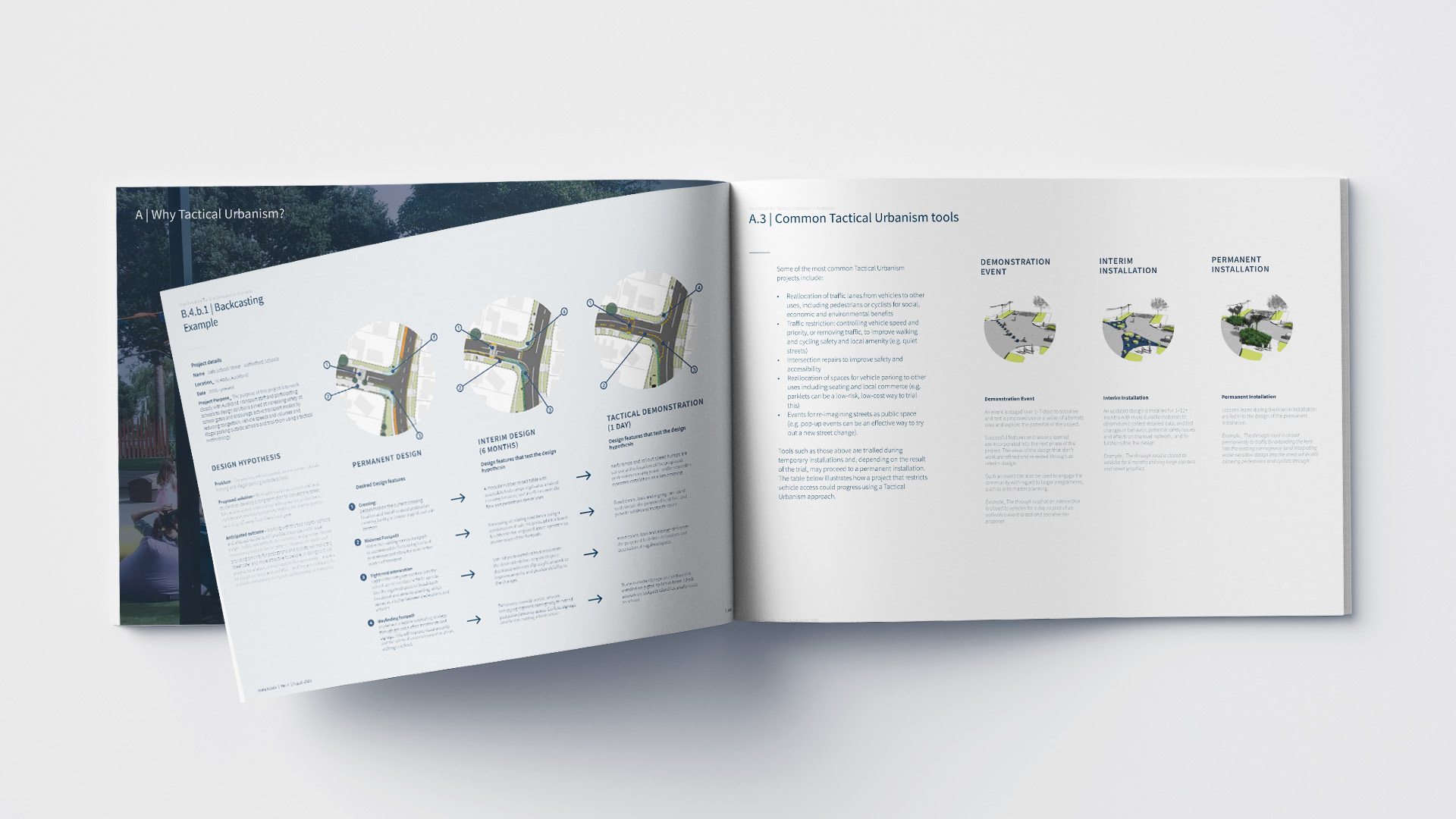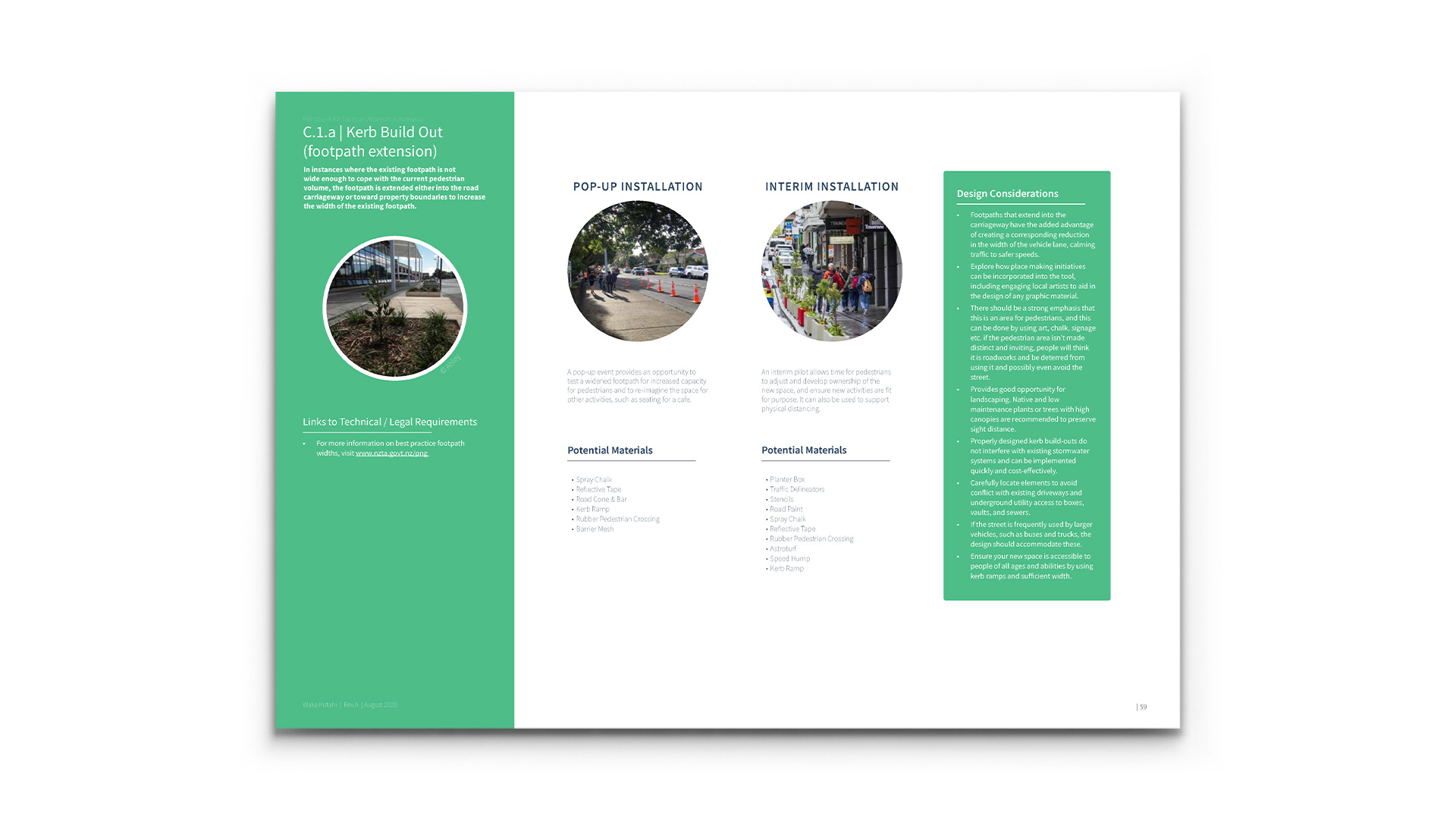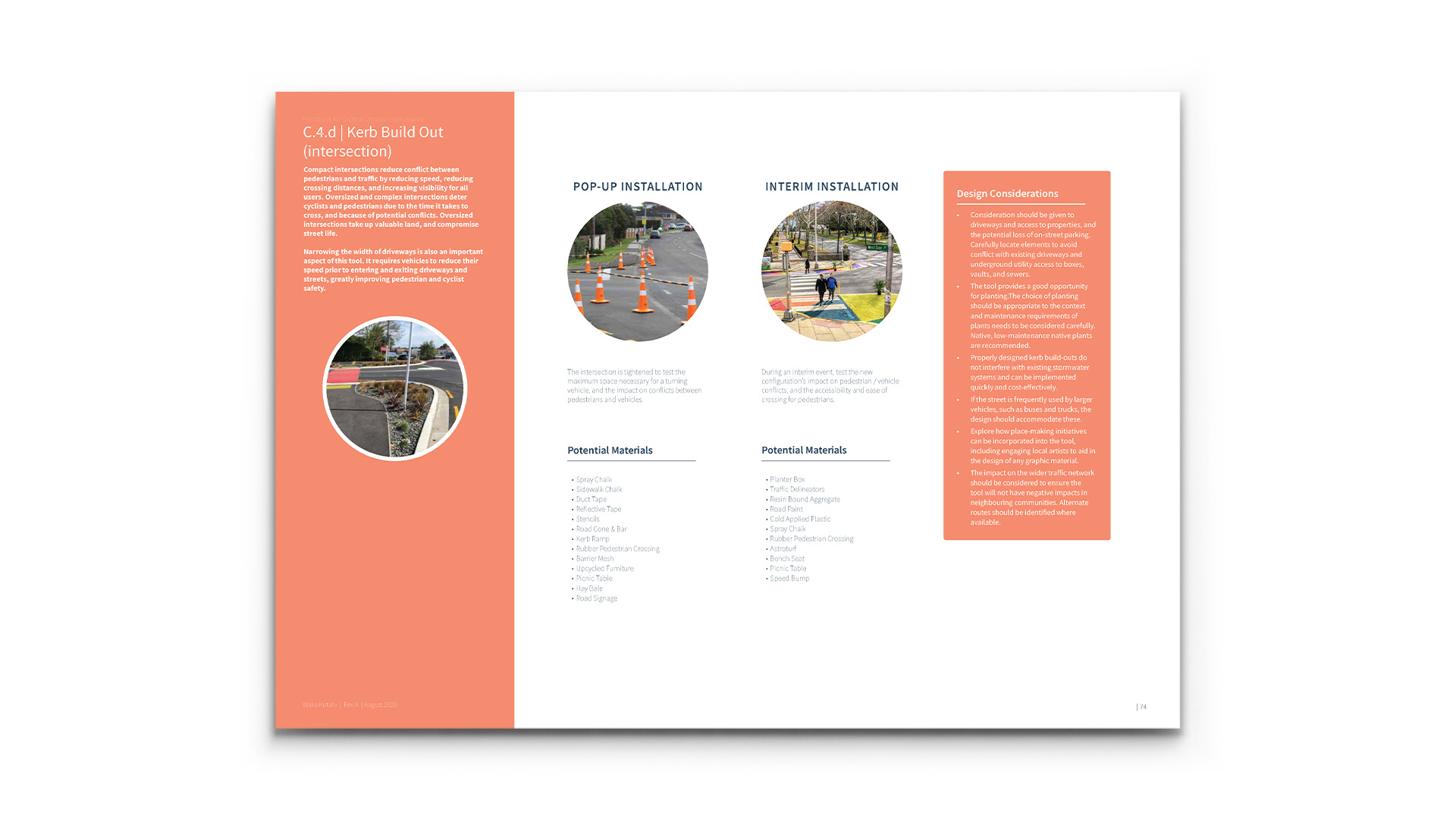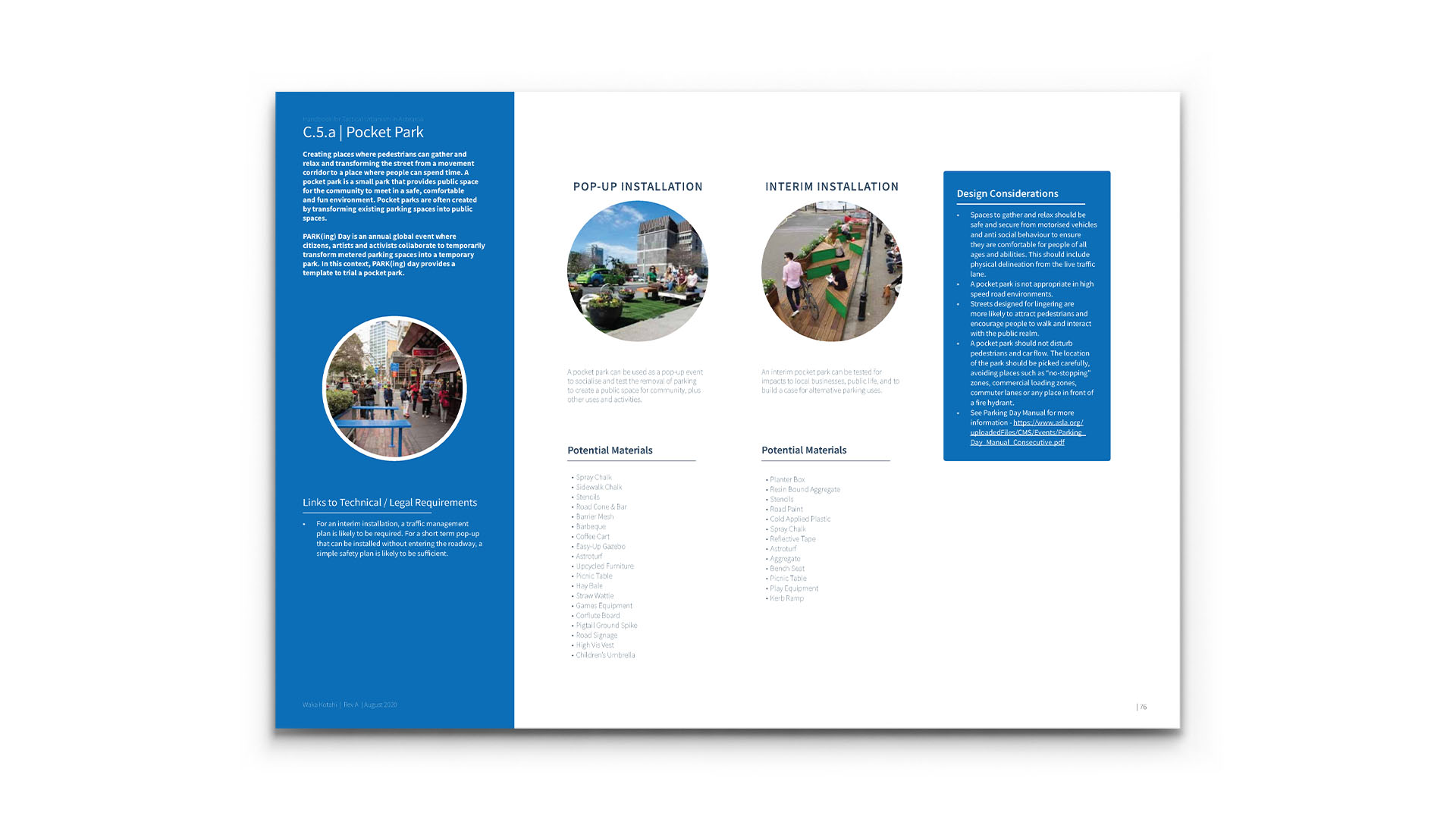 Tactical Urbanism_Slide 2
Tactical Urbanism_Slide 5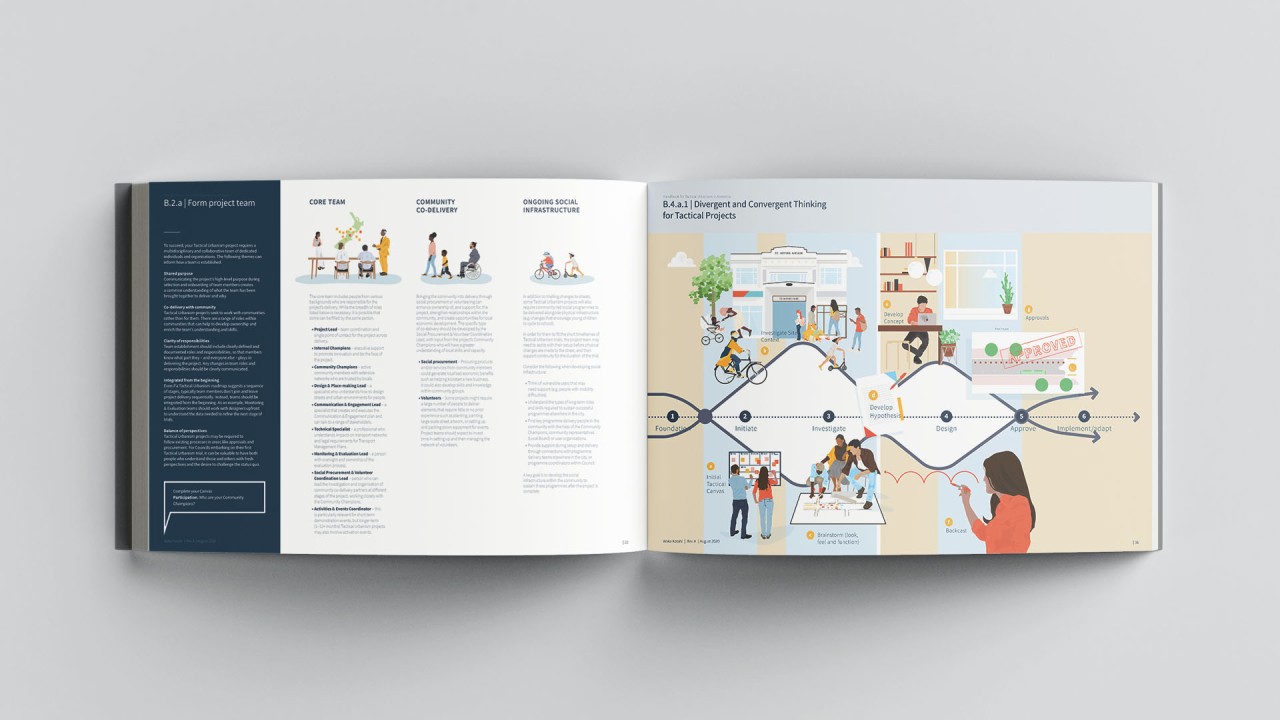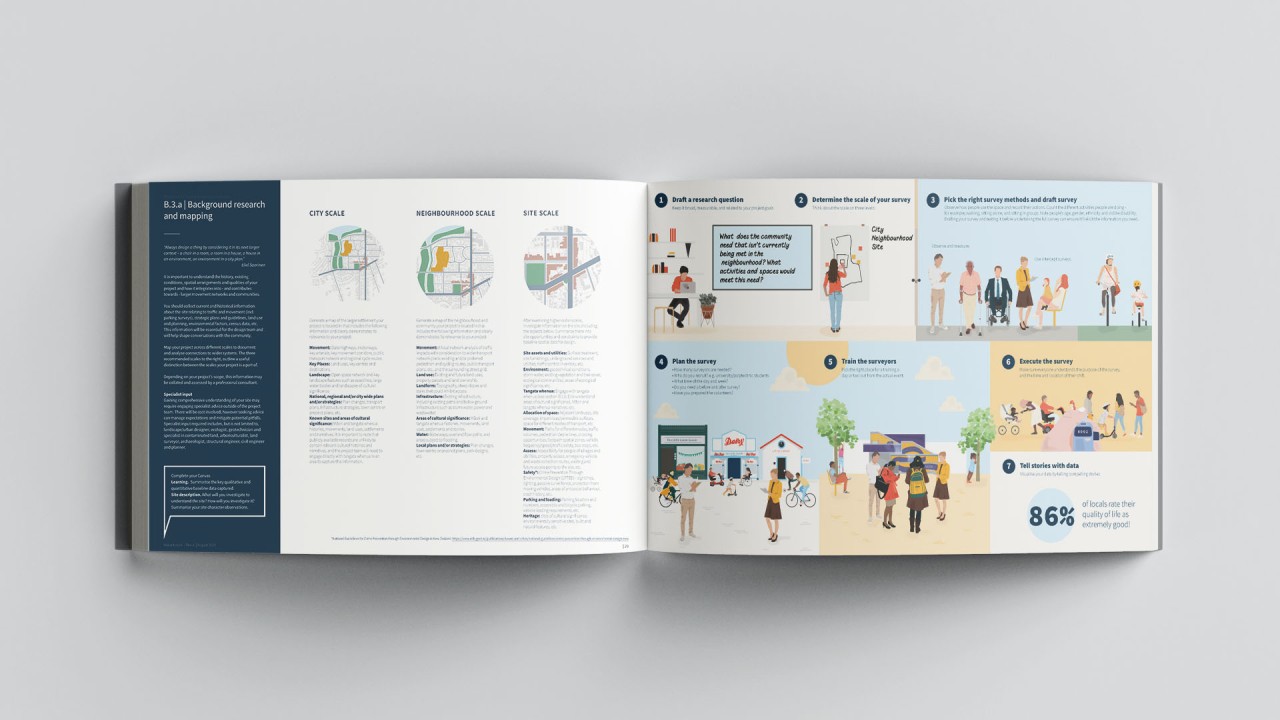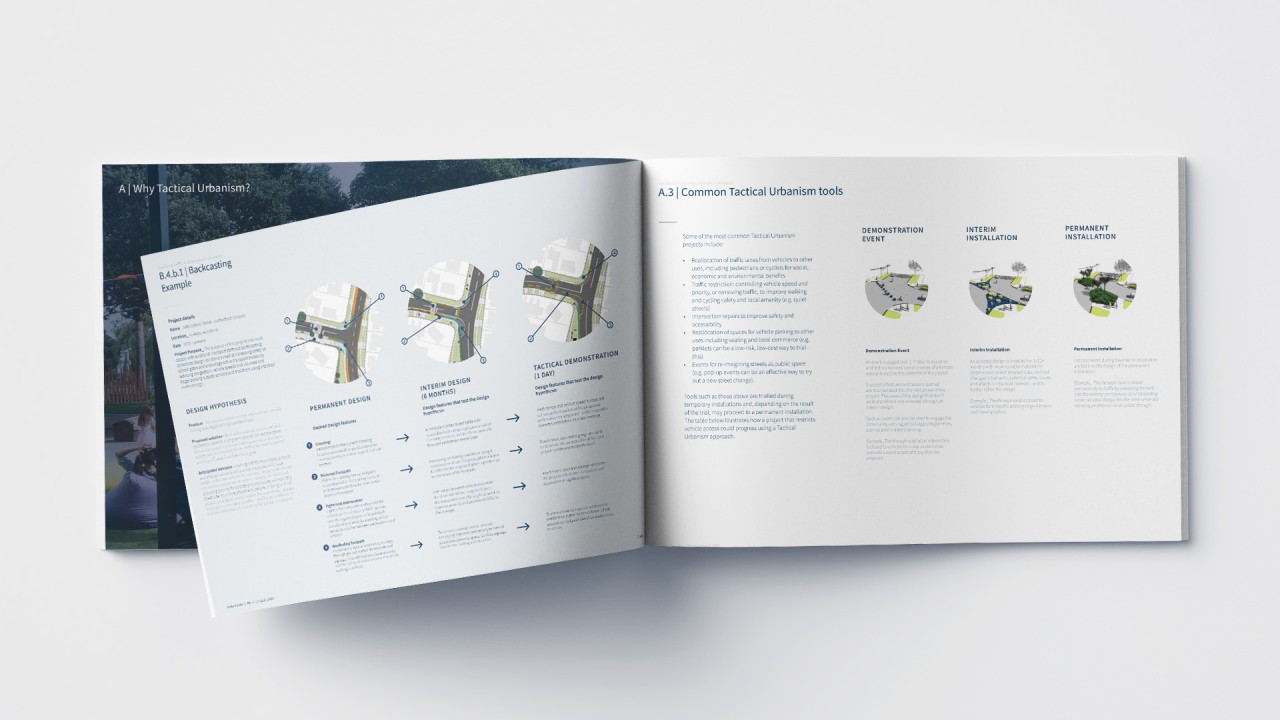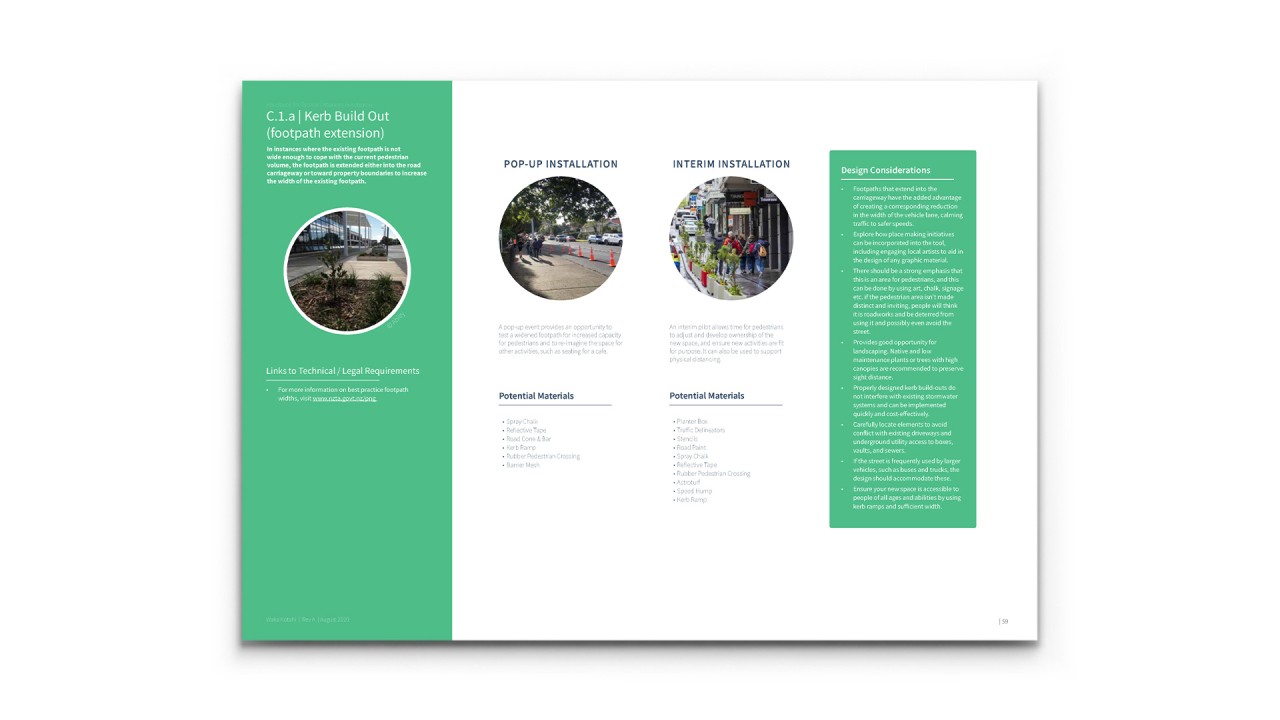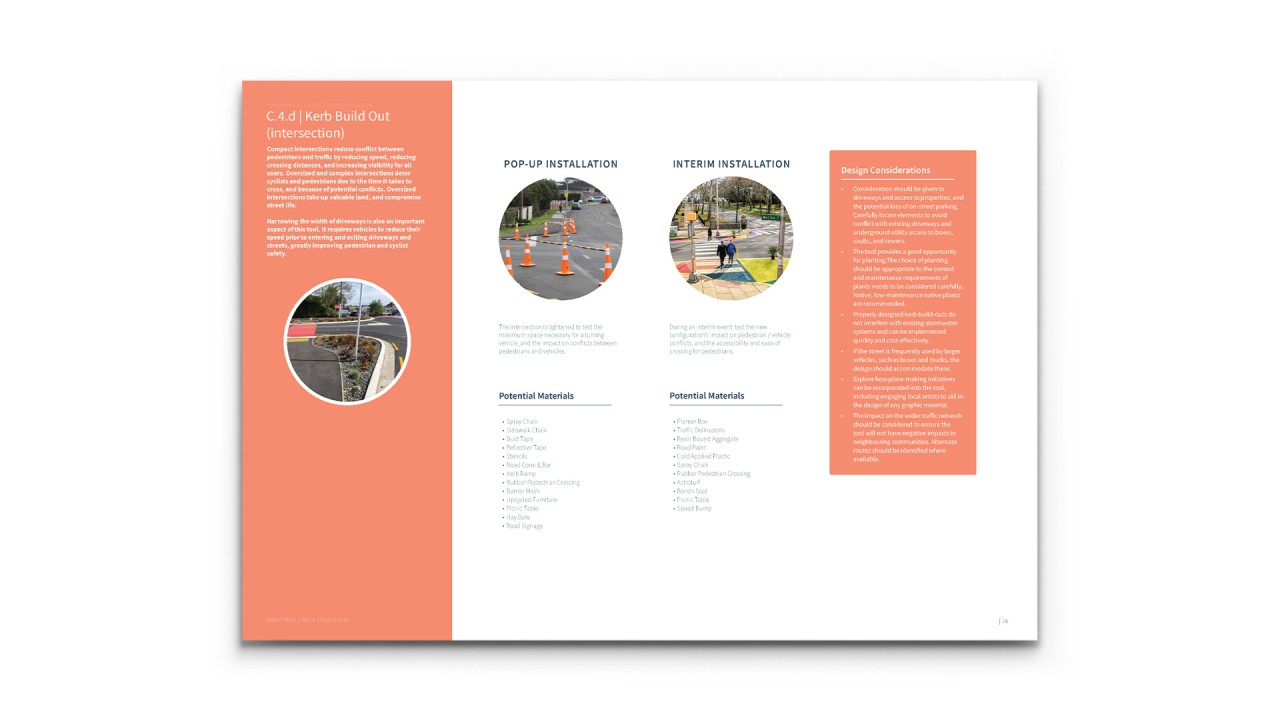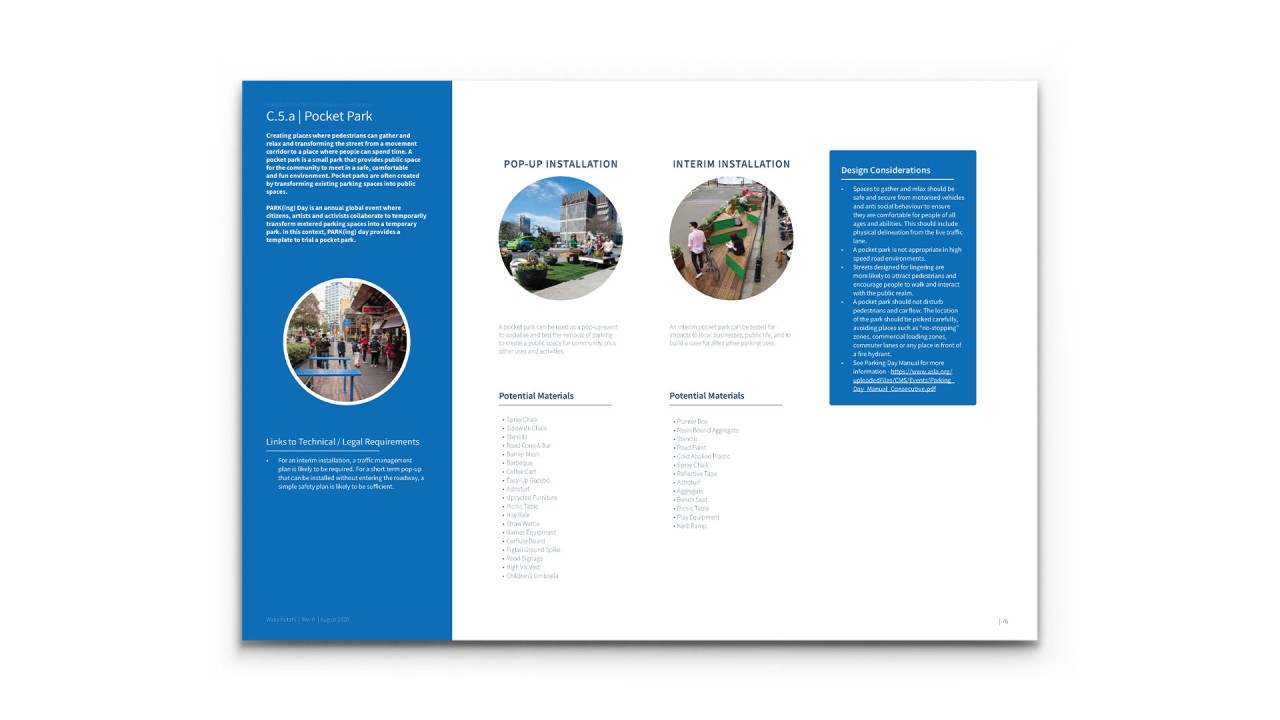 Tactical Urbanism_Slide 2
Tactical Urbanism_Slide 5
Date
2020
Client
Waka Kotahi NZTA
Collaborators
Crank Ltd •
Coalesce •
Mike Lydon
Together with Crank Ltd, Resilio Studio was engaged by Waka Kotahi to develop the Handbook for Tactical Urbanism in Aotearoa - the first iteration of the "how to" guide for delivering Tactical Urbanism projects across Aotearoa. As lead contributors to the Handbook, Crank and Resilio brought their experience on tactical urbanism to the project and tested it with a wider range of personnel within Waka Kotahi NZTA, practitioners at road controlling authorities around New Zealand and Mike Lydon of Street Plans, a New York-based firm that is one of the stewards of the international tactical urbanism movement.
The Handbook for Tactical Urbanism set out the primary guidance for projects for the Waka Kotahi Innovating Streets for People pilot fund established to help councils create more people-friendly spaces in our towns and cities. The pilot fund provided councils with a 90% funding assistance rate as well as capability building support for successful applicants, including participation in a community of practice.
At the time of writing, Resilio Studio and Crank Ltd had been re-engaged by Waka Kotahi to create the second iteration of the handbook to align with the second round of funding for the Innovating Streets for People programme.
---
Resources
https://www.nzta.govt.nz/roads-and-rail/innovating-streets/resources/tactical-urbanism-handbook/