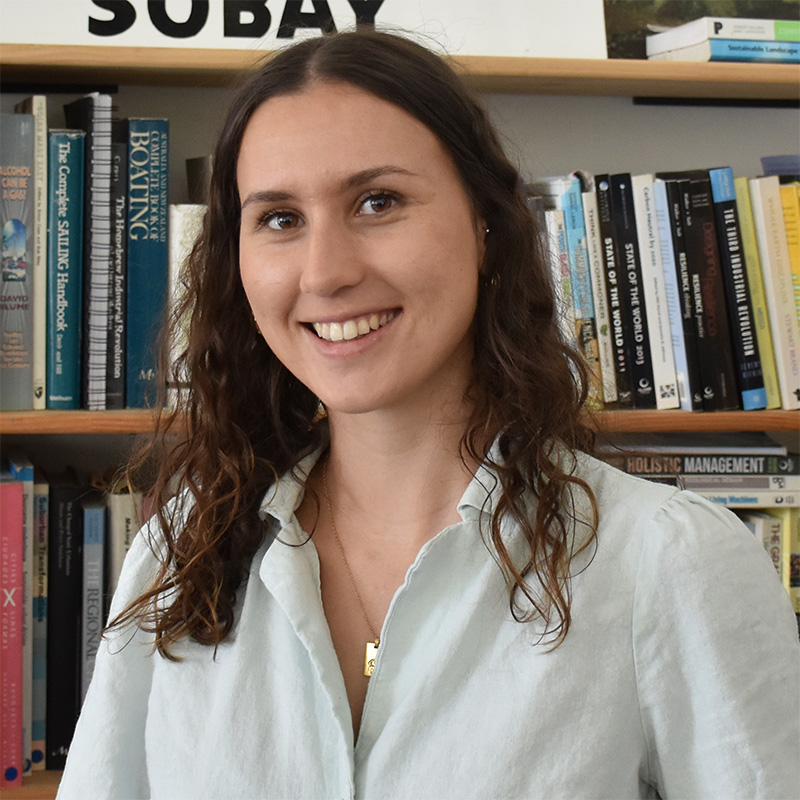 "You cannot get through a single day without having an impact on the world around you. What you do makes a difference, and you have to decide what kind of difference you want to make." – Dr Jane Goodall
Stevie is a graduate Landscape Architect inspired by the opportunities landscape architecture facilitates to restore ecosystems, create meaningful community space, and address environmental and social issues at a range of scales. She is of proud Māori descent and is passionate about how Te Ao Māori can lead and be incorporated into design. This is evident in her final year of study, where she conducted research to investigate Māori narratives, values and beliefs to inform design making decisions in an urban stream and public space remediation project.
Throughout her studies, she has worked in both the civil infrastructure and graphic design industries, where she developed her knowledge of practical skills, technical drawings and graphic representation. Stevie is excited to join Resilio Studio and become immersed in the range of regenerative, resilient and community focused projects the studio is involved in.
Contact
Qualifications + Affiliations
Masters of Landscape Architecture I Victoria University of Wellington
Bachelor of Architectural Studies (Land) | Victoria University of Wellington
Key Projects