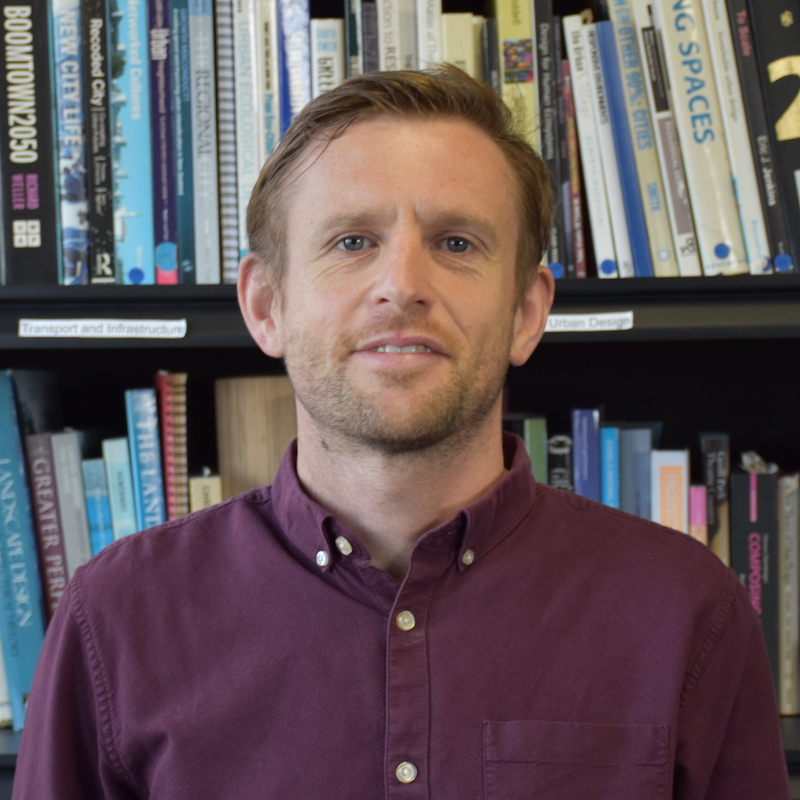 "Biodiversity and ecosystem services underpin human prosperity, so we are literally part of and bound to this living system."
Chris has a background and experience in permaculture, social innovation and community consultation, regenerative design as well as construction detailing, documentation and delivery on site.
Chris is a registered Landscape Architect with over 10 years experience in New Zealand as well as in multidisciplinary practices in Australia, UK, Ireland and Malaysia.
Chris has been involved in the design and delivery of a wide range of projects including urban, rural, public, residential and commercial developments. Since joining Resilio Studio he has worked on parks and reserves open space upgrades, tactical urbanism projects as part of Waka Kotahi's Innovating Streets for People, restoration and protection of the track networks of Auckland's maunga.
Contact
Qualifications, Affiliations + Awards
Bachelor of Landscape Architecture (Hons) | Leeds Beckett University
Postgraduate Diploma Landscape Architecture | Leeds Beckett University
Registered Landscape Architect - New Zealand Institute of Landscape Architecture (NZILA)
Permaculture Design Certificate | Auckland Permaculture Workshop
Te Whakaoranga o Te Puhinui: Te Rautaki | Puhinui Regeneration Strategy –

Outstanding Award for Unbuilt Project category (IFLA Asia-Pacific Awards, 2021)
Category Winner for Master Planning and Urban Design Strategy (NZILA Awards, 2022)
Charlie Challenger Supreme Award (NZILA Awards, 2022)
Key Projects
Te Pane ā Mataaho / Te Ara Pueru – Māngere Mountain Track Network
Innovating Streets for People – various projects
Kaipātiki Reserve Masterplan | Parakai