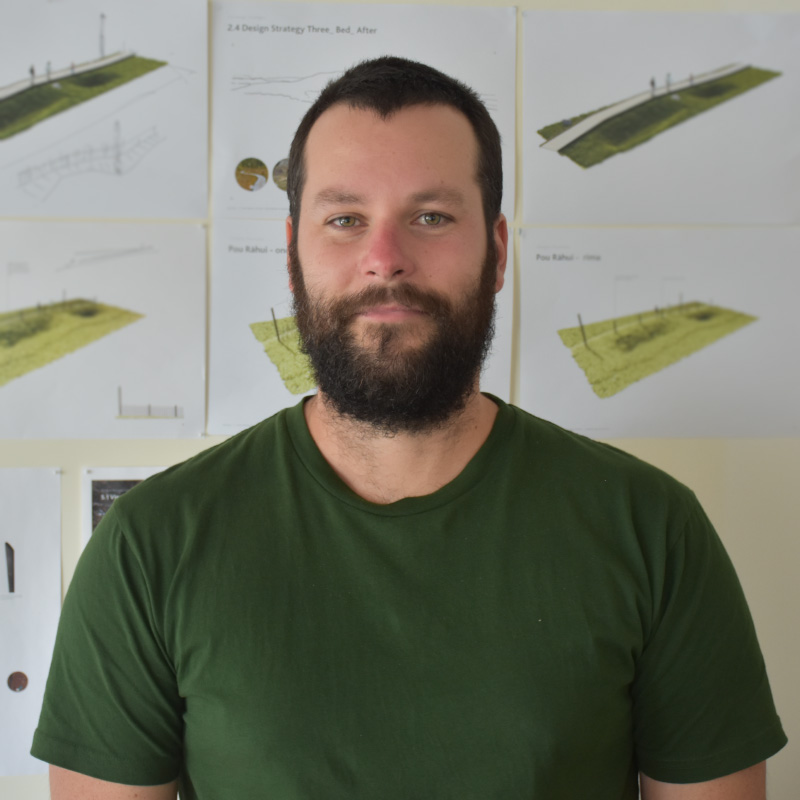 "The landscape tells - or rather is - a story. It enfolds the lives and times of predecessors who, over the generations, have moved around in it and played their part in its formation. To perceive the landscape is therefore to carry out an act of remembrance, and remembering is not so much a matter of calling up an internal image, stored in the mind, as of engaging perpetually with the environment that is itself pregnant with the past" – Tim Ingold
Liam is a Landscape Architecture Graduate based in Tāmaki Makaurau based with a passion for adaptive and resilient design processes and collaborative environments. Liam has previous experience working as a Landscape Designer on various projects from concept to construction and maintenance for both residential and commercial clients.
For Liam, an agile and adaptable approach is needed to address the issues of resilience, climate change, urban growth, and socio-political concerns faced in the field of landscape architecture. During his studies Liam developed a passion for analysis, design processes, and master planning, considering how to respond appropriately, and navigate complexity at various scales. Liam hopes to bring his passion for adaptive design, and collaborative environments to Resilio Studio, where he can contribute to the team's efforts in creating innovative and resilient solutions.
Since working at Resilio Studio, Liam has been working on a range of projects including Adaptive Urbanism Handbook, Tasman District Council LTP Youth Engagement Workshops, and Māngere Streets for People.
Contact
Qualifications + Affiliations
Bachelor of Landscape Architecture (Hons) | Unitec Institute of Technology
Auckland Permaculture Design Certificate | Auckland Permaculture Workshop
Key Projects
Adaptive Urbanism Handbook for Design Leads
Tasman Youth Engagement