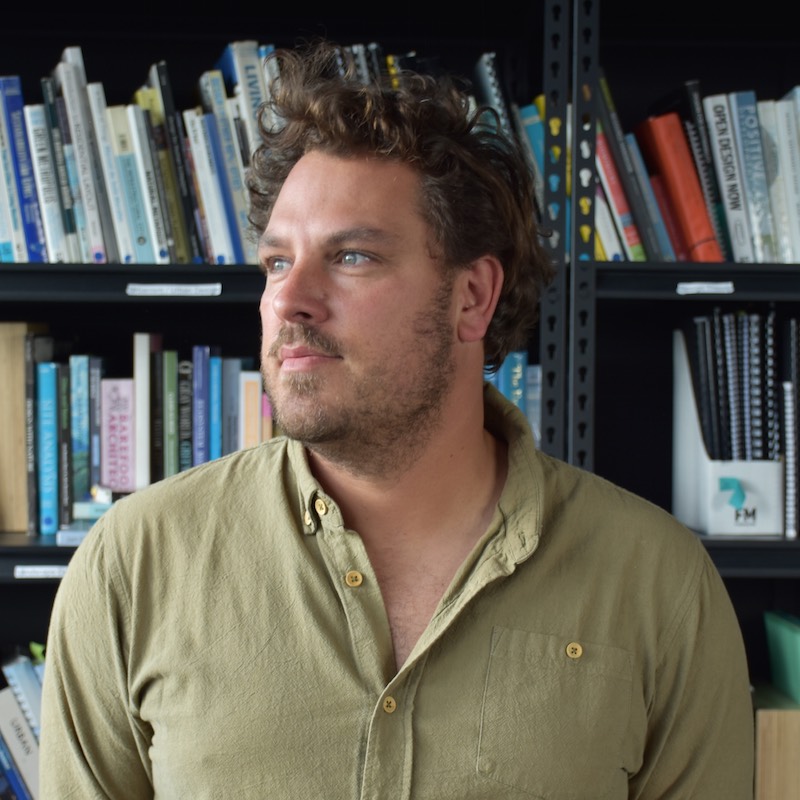 "There's no learning without trying lots of ideas and failing lots of times." – Jony Ive
Jack Haldane-Willis is an award winning landscape architect, architectural designer, furniture designer and craftsman with over 15 years experience. He enjoys collaborating with mana whenua to deliver designs that reflect and embed matauranga maori, demonstrating Resilio Studio's commitment to generating designs that are rooted in local context. Jack's background and passion for regenerative design and craft means he has an interest in all aspects and the built environment and this has led him towards the planning, conceptualising, design, detailing and implementation of a wide range of spatial design projects.
Jack has worked with leading architectural practices as both a landscape architect and architectural designer, working on a range of urban regeneration projects for existing town centres and university campuses as well as various smaller scale and residential design projects.
Since becoming a director at Resilio Studio, Jack has led and delivered a wide range of multidisciplinary projects including urban design and master planning for significant urban regeneration projects in Onehunga, streetscapes and plazas, play spaces integrating mara hupara and other forms of cultural play and detailed design for a range of public spaces, shelters, public buildings and outdoor structures.
Contact
Qualifications, Affiliations + Awards
Bachelor of Landscape Architecture (Hons) | Unitec Institute of Technology
Bachelor Architecture Studies | Unitec Institute of Technology
The Regenerative Practitioner Training | Regenesis
Local Path Design Guide –

Award of Merit (ACENZ, 2017)
Award of Excellence for Strategic Landscape Planning and Environmental Studies (NZILA Awards, 2017)
Key Projects
Kaipātiki Reserve Masterplan
Waiapu Lane
Onehunga Laneways
Kāinga Ora – various projects