Rosedale Landfill Site Feasibility Study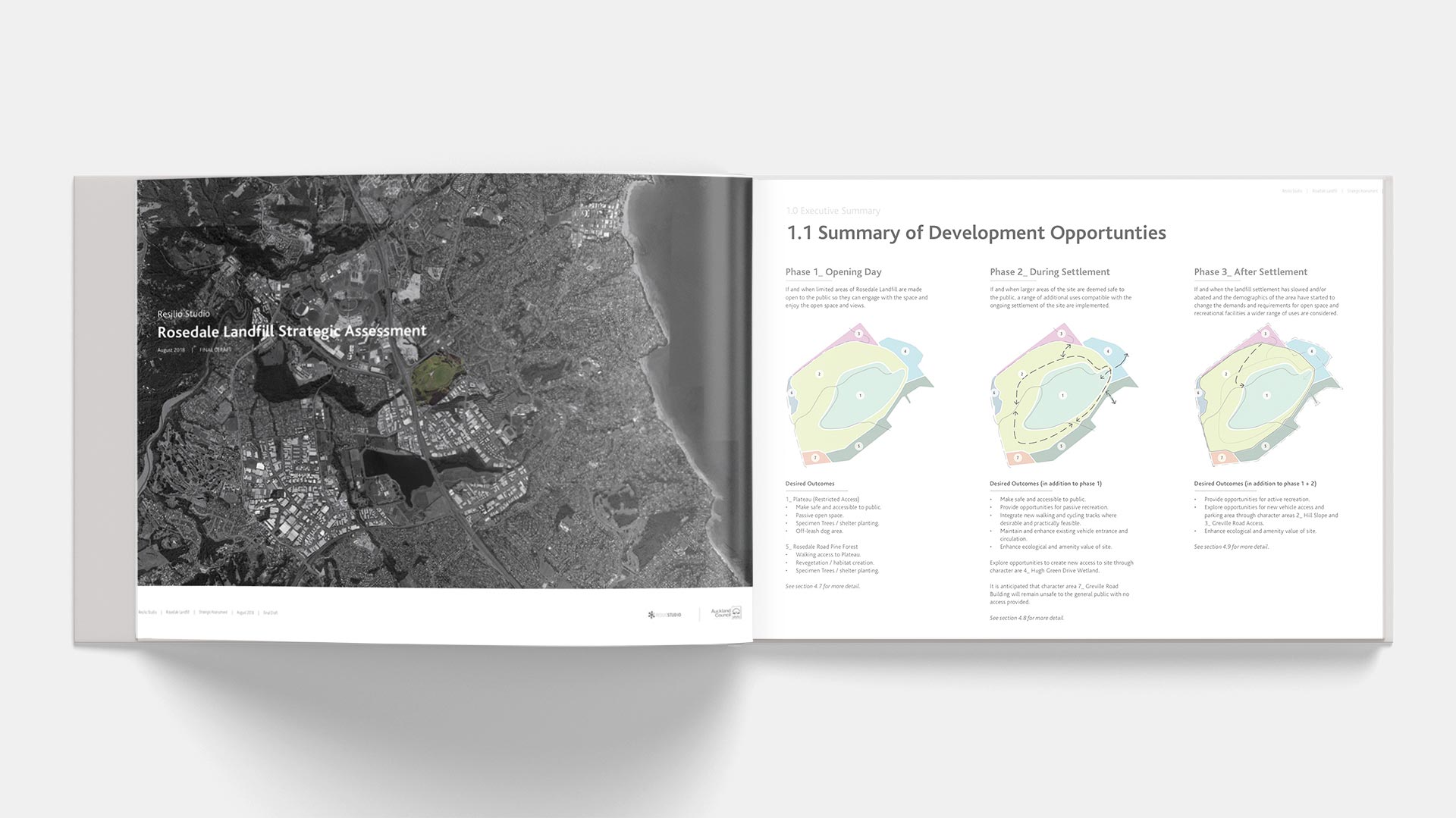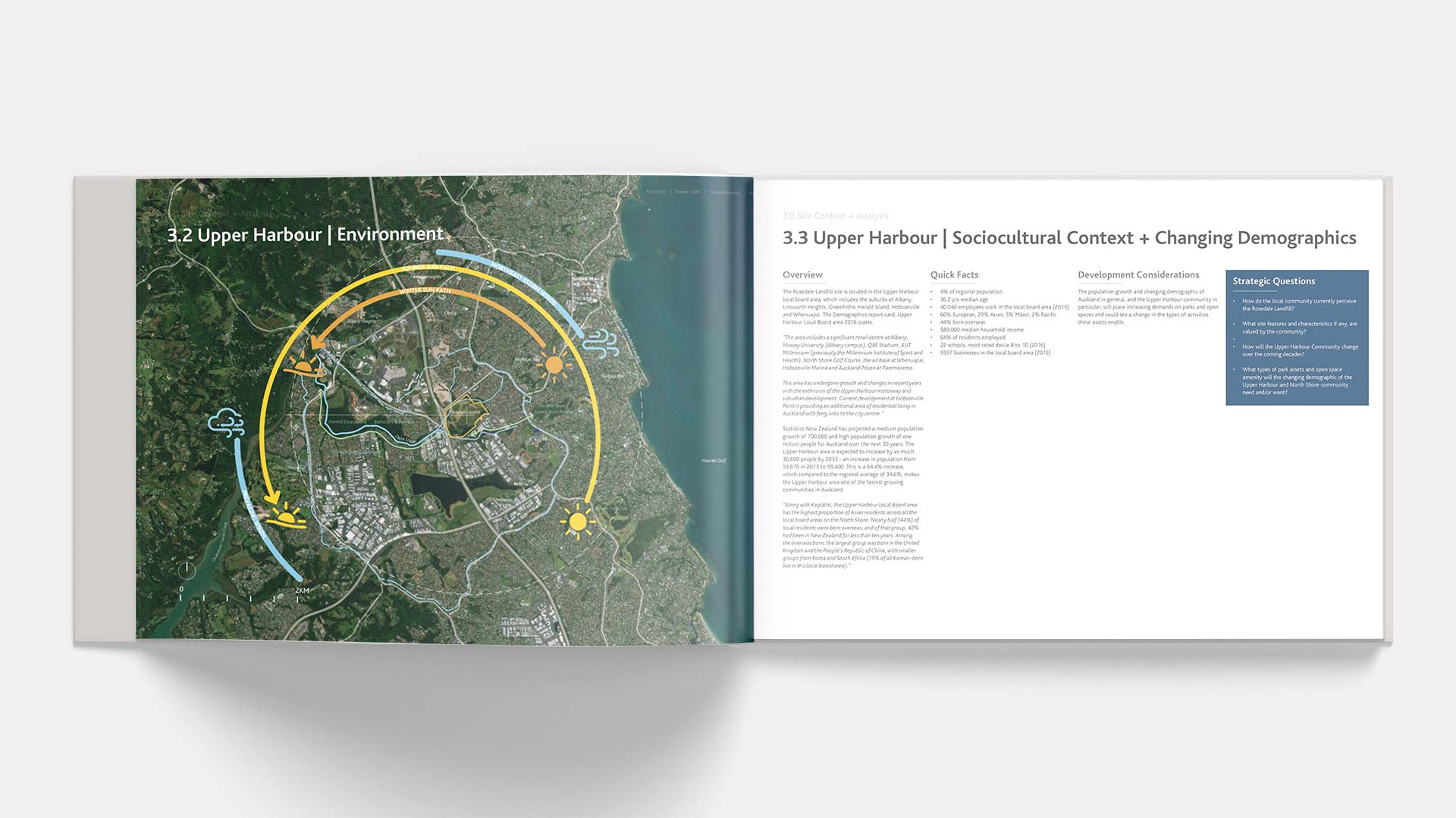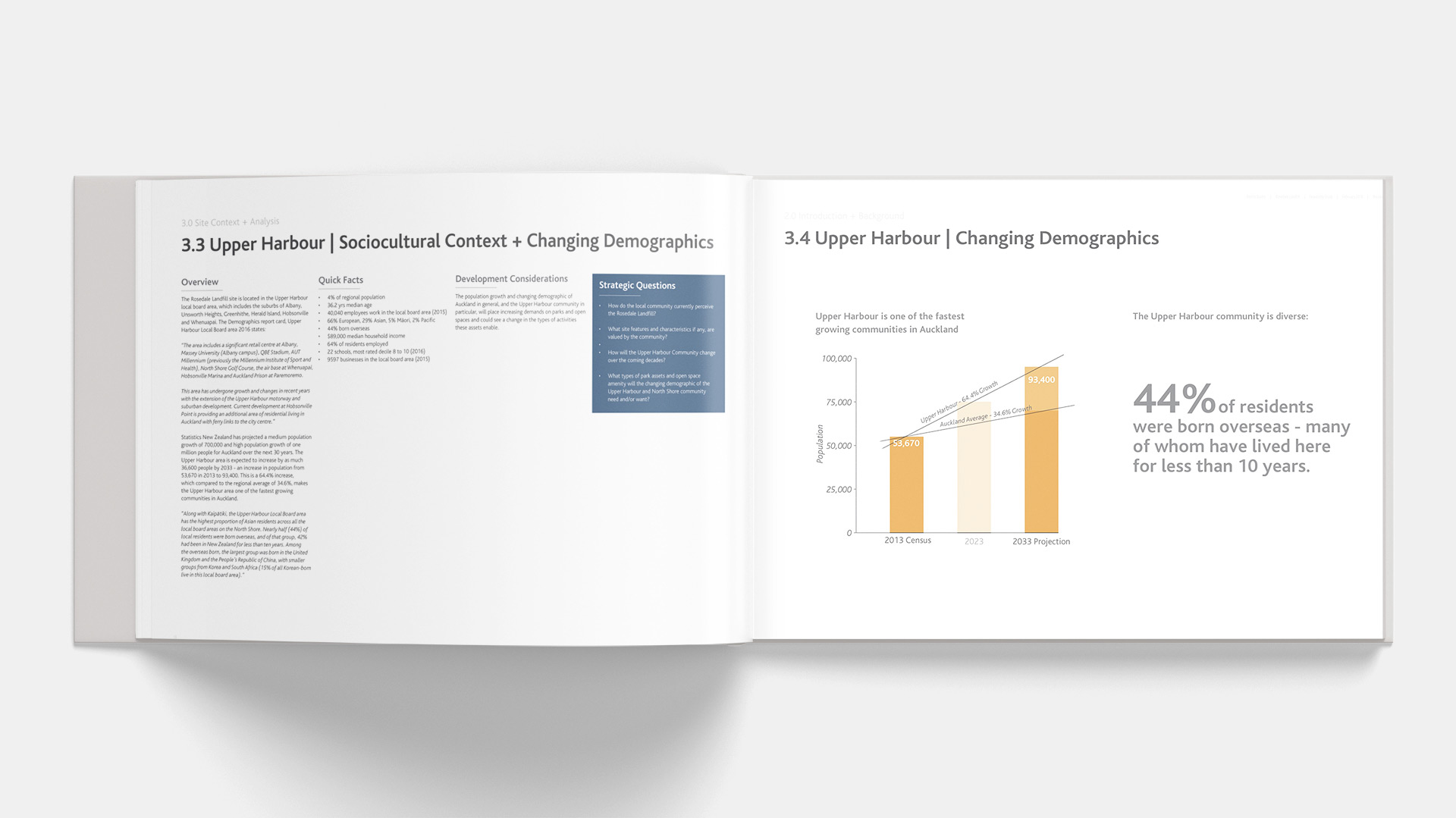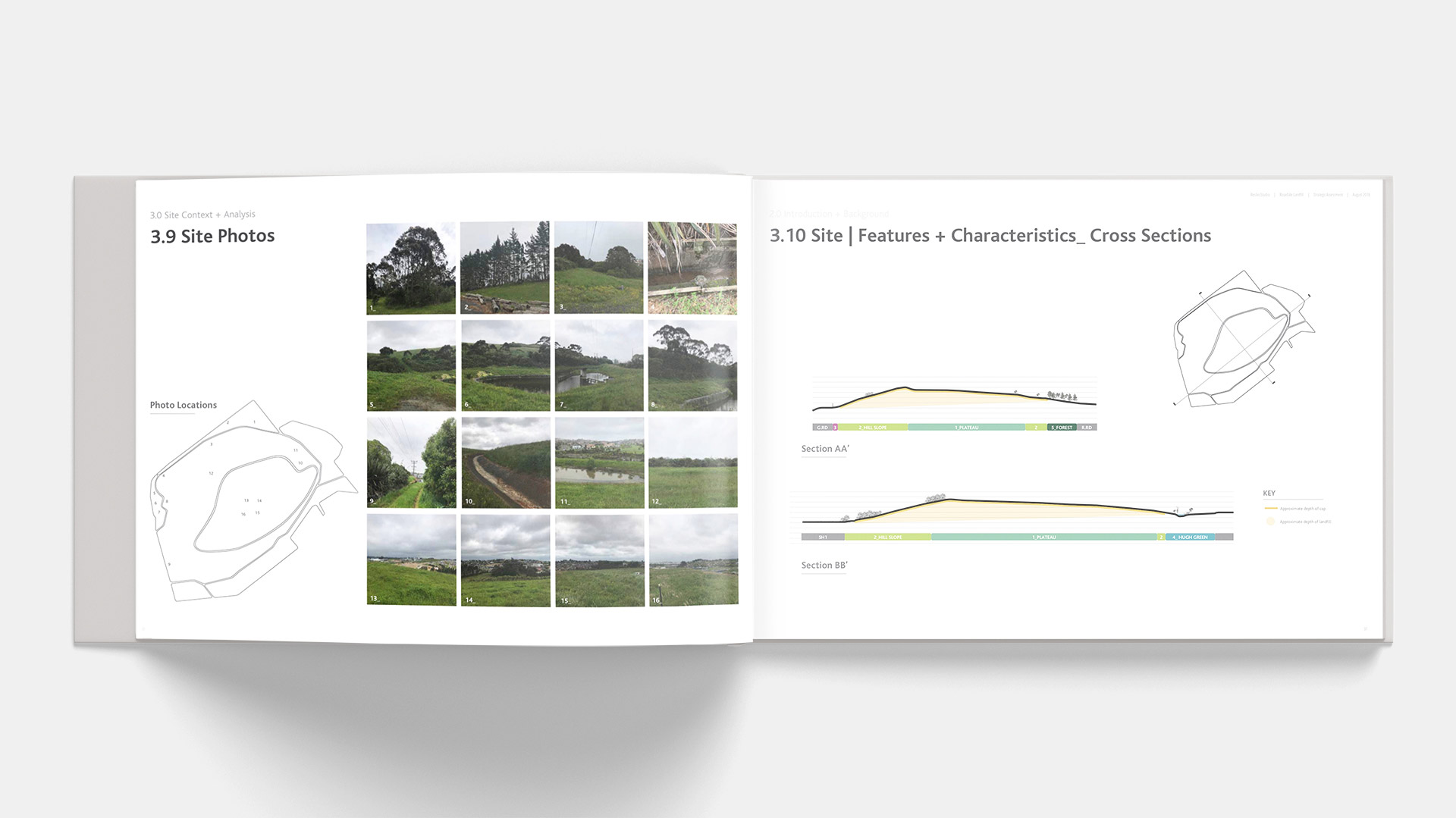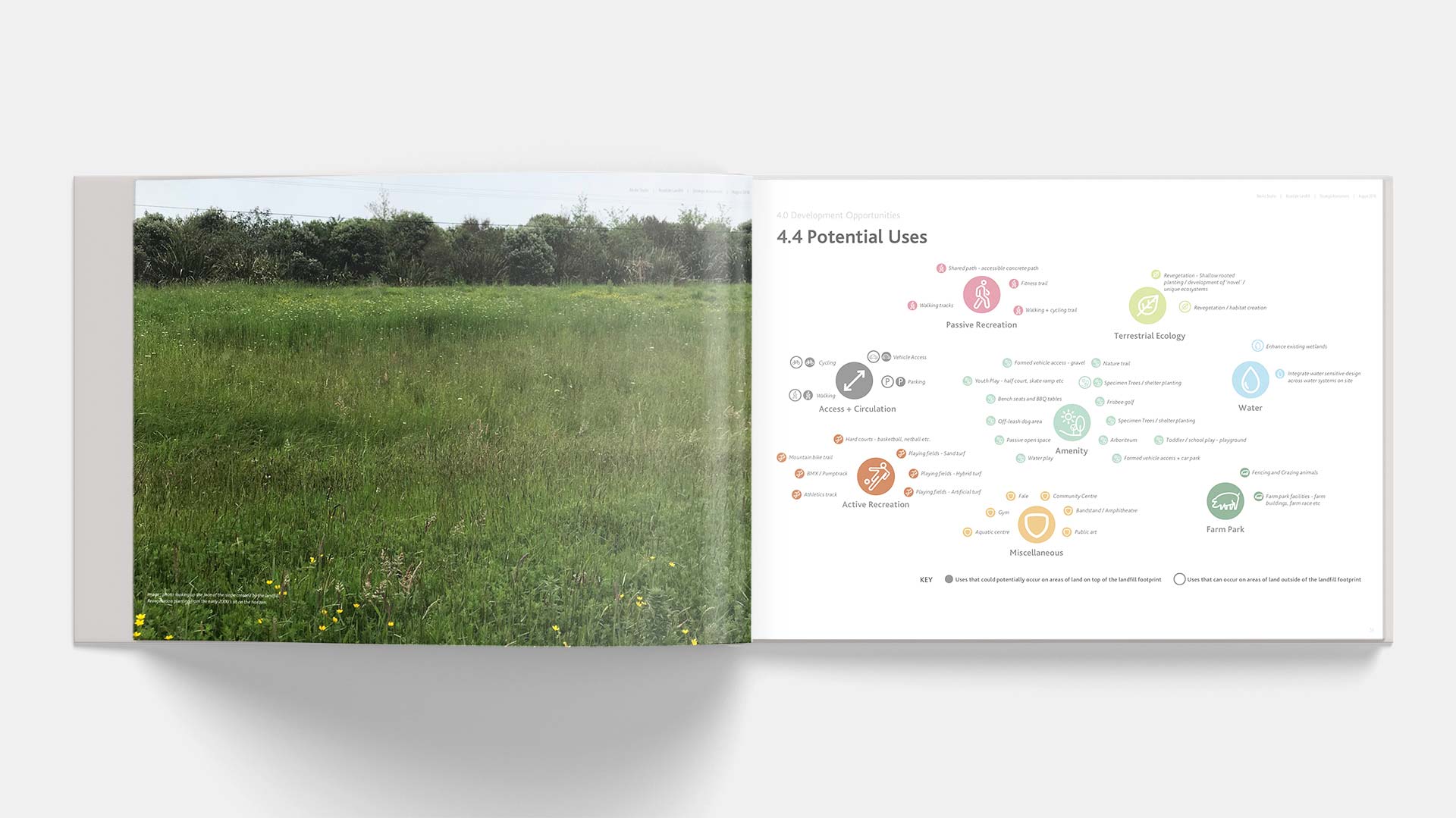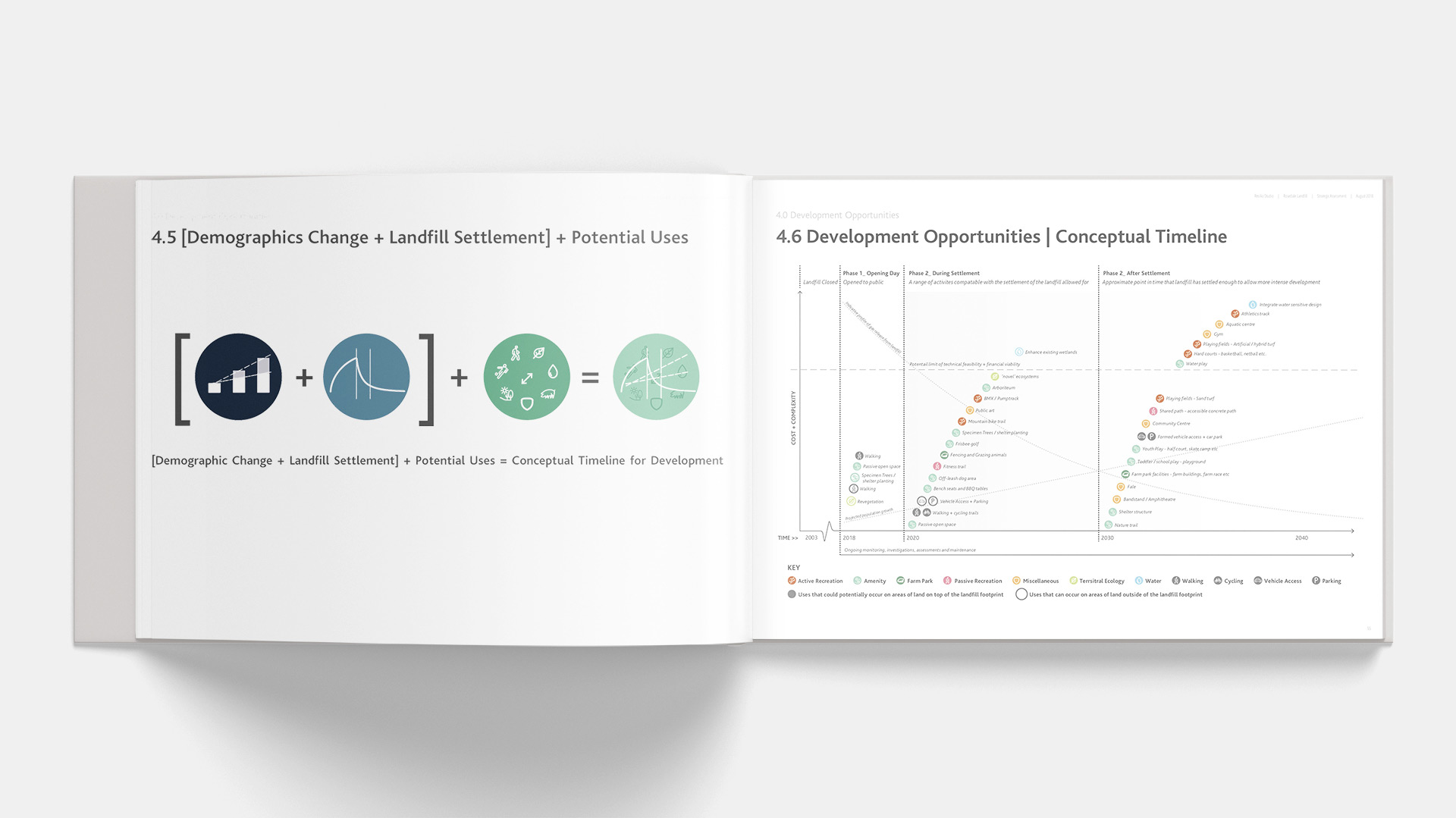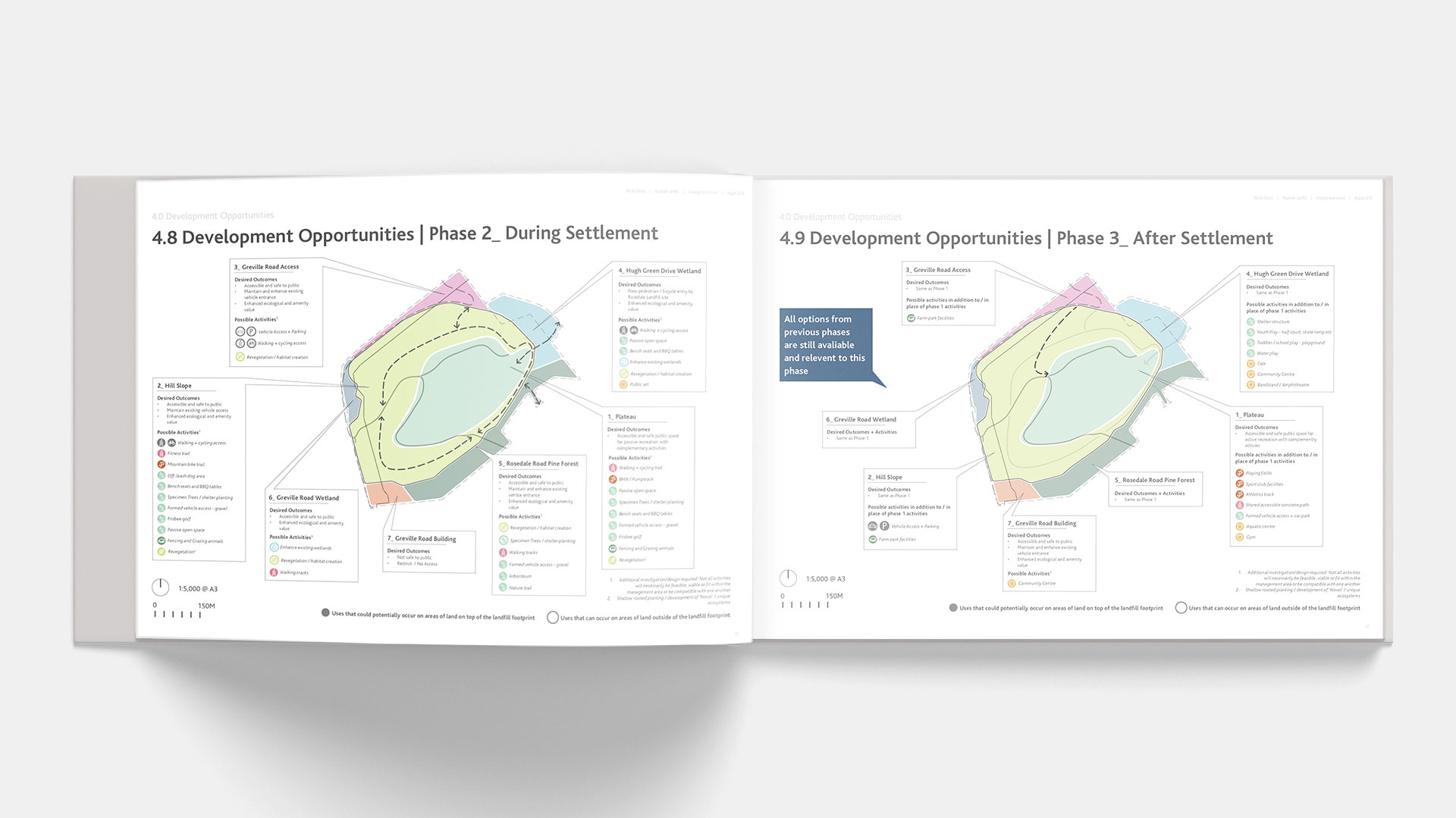 1_Graphic 1_Edited_Master
2_Graphic 2_Edited_Master
3_Graphic 1_Edited_Master_Cropped
4_Graphic 2_Edited_Master_Cropped
5_Graphic 3_Edited_Master
6_Graphic 4_Edited_Master
7_Graphic 3_Edited_Master_Cropped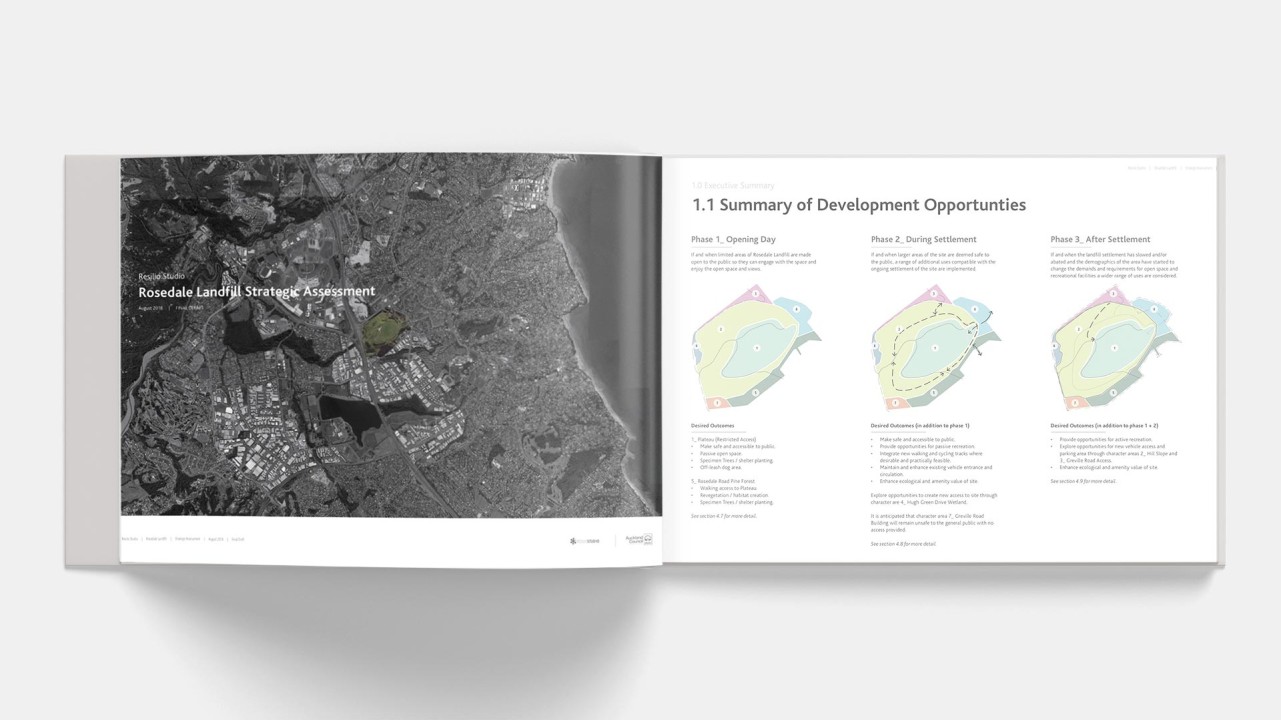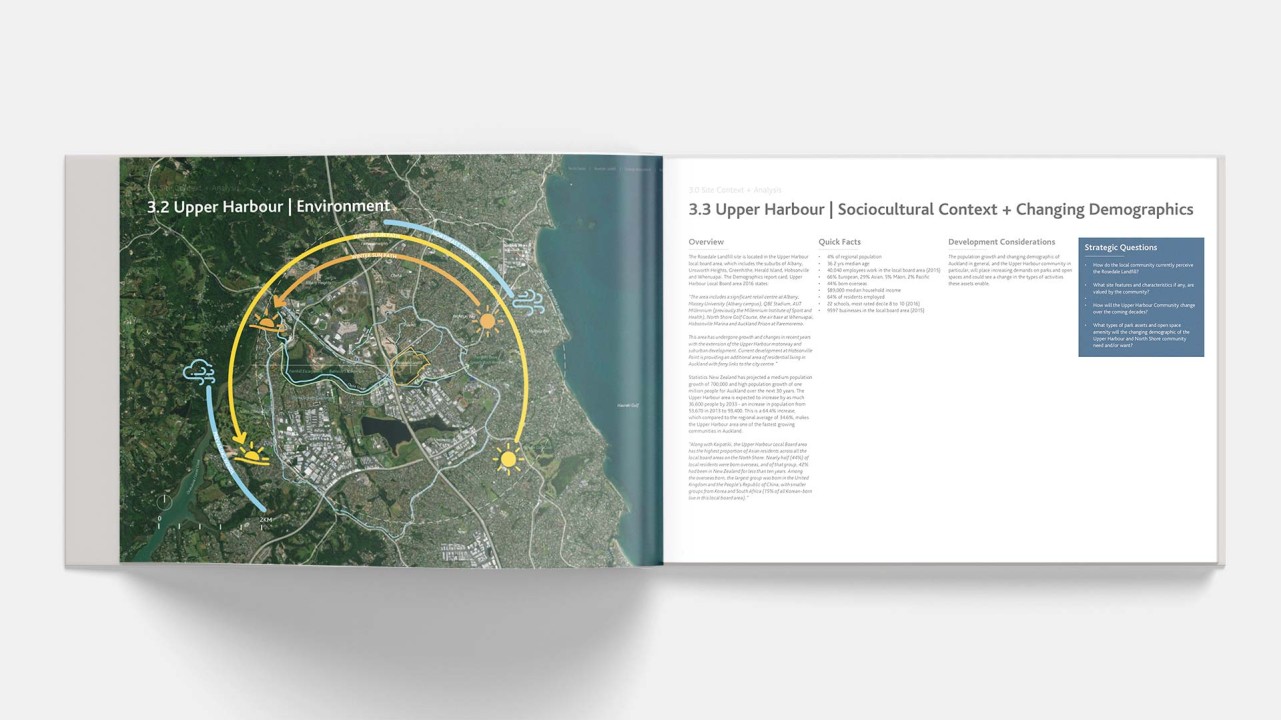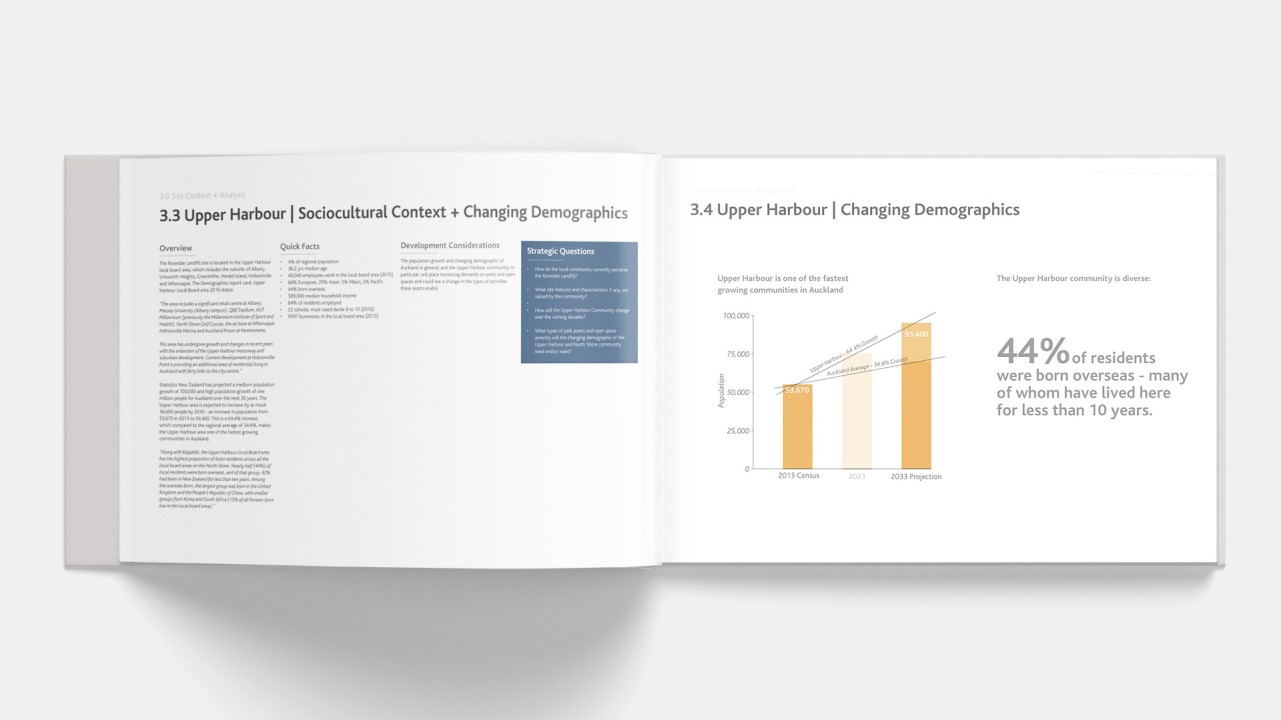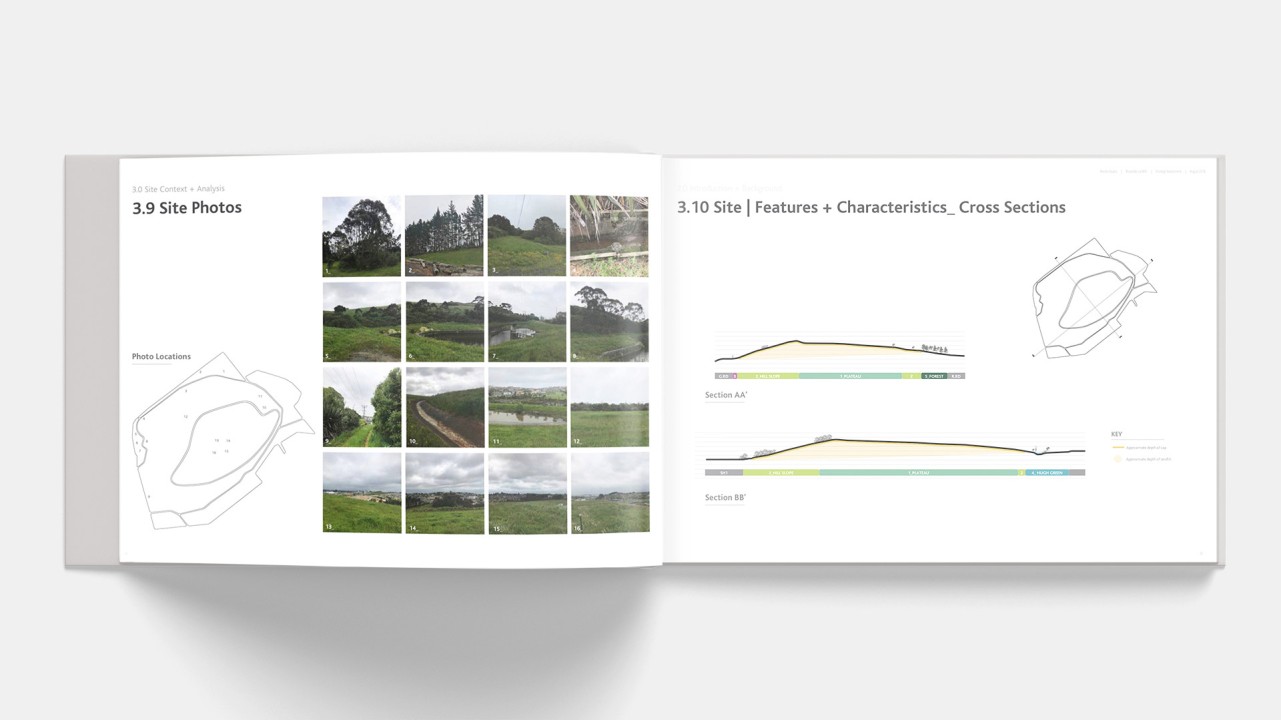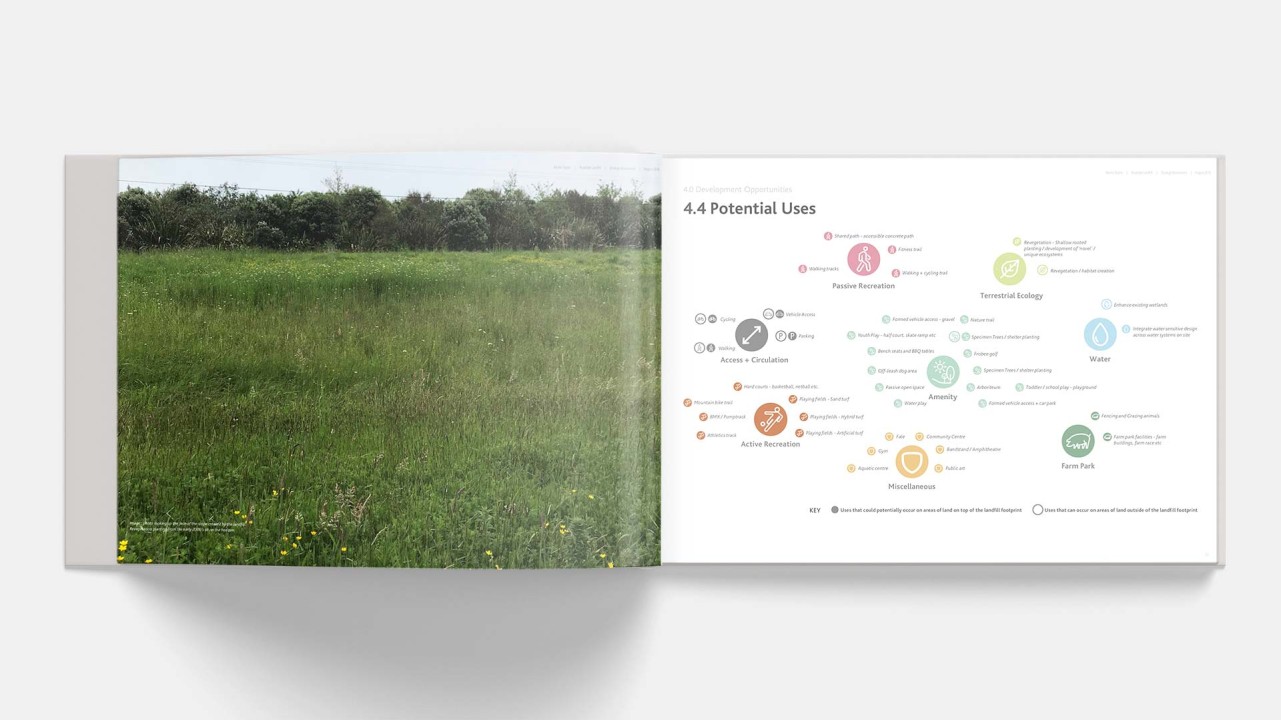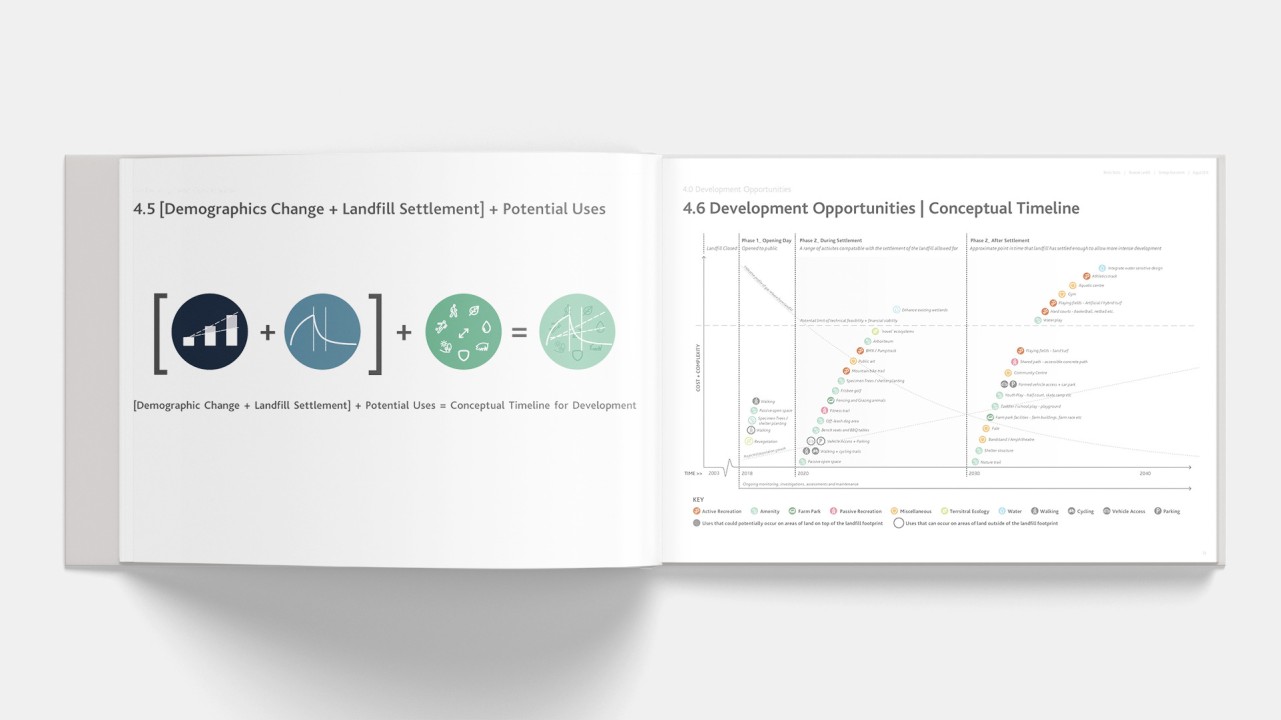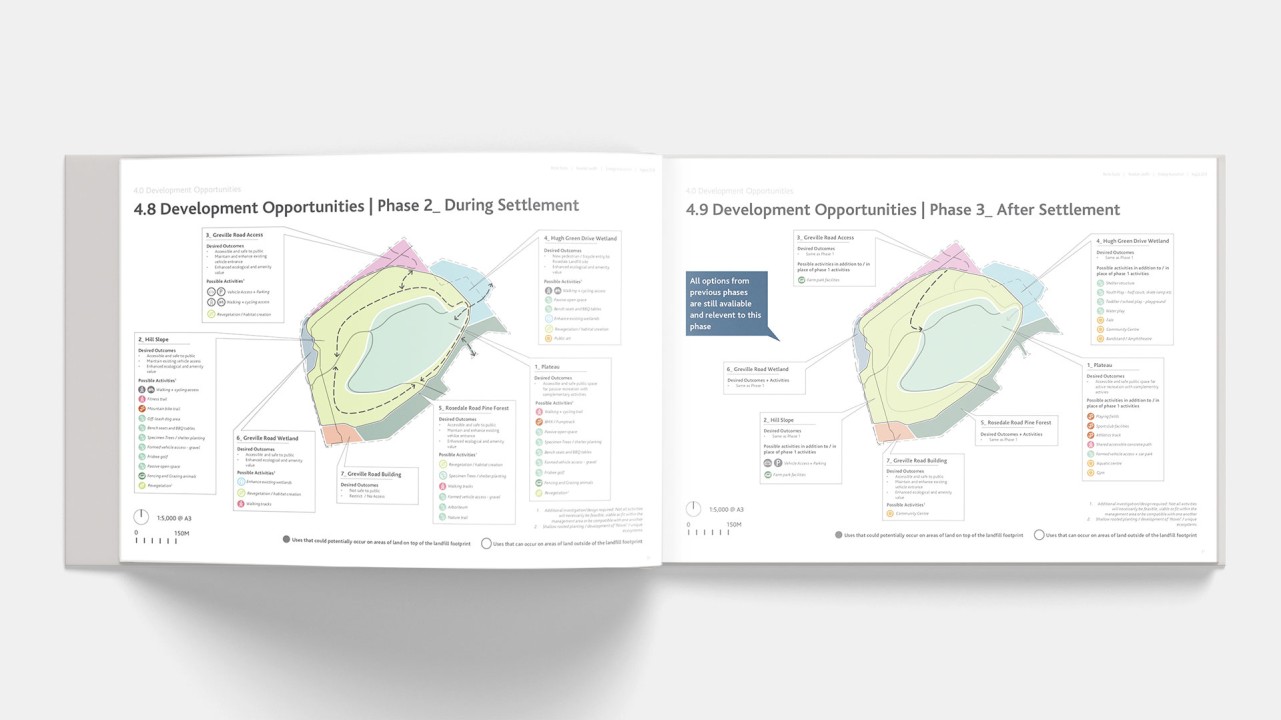 1_Graphic 1_Edited_Master
2_Graphic 2_Edited_Master
3_Graphic 1_Edited_Master_Cropped
4_Graphic 2_Edited_Master_Cropped
5_Graphic 3_Edited_Master
6_Graphic 4_Edited_Master
7_Graphic 3_Edited_Master_Cropped
Date
2018
Clients
Upper Harbour Local Board •
Auckland Council Parks
Collaborator
Urban Solutions
Resilio Studio were engaged by Auckland Council Park Services to define a clear scope for further investigation, design, and pathways development of the Rosedale Landfill site. Opportunities included activation of the site and implementation of iwi and community engagement early in the process.
The strategic assessment identified two significant variables influencing the future use of the Rosedale Landfill - the expected population and demographic change of the Upper Harbour Local Board area and the projected timeline for the ongoing settlement of the landfill.
The strategic assessment utilised the intersection between the changing demographic (and therefore the changing demand for public open space on the one hand) and the settlement rate of the landfill (and the increasing opportunity to implement a wider range of community facilities this presented) as a conceptual framework and timeline for the development of the Rosedale Landfill site over a multi decade period.
Rosedale Landfill Strategic Assessment has become an exemplar for landfill rehabilitation projects.