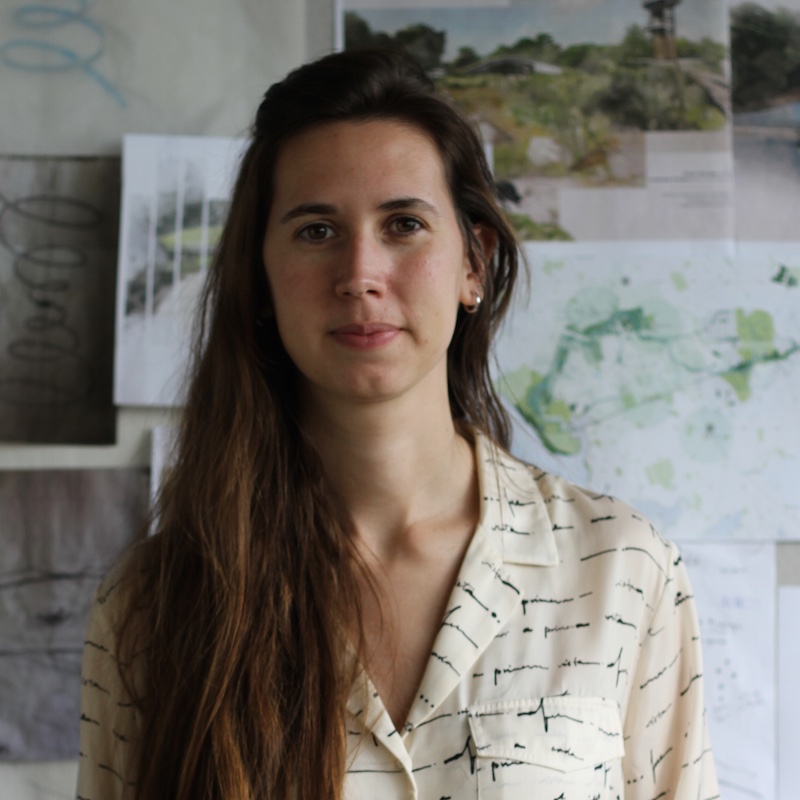 "If you think you're too small to be effective, you've never been in the dark with a mosquito" – Ugandan proverb
Emmeline is an Urban Designer with a Civil Engineering background and a particular interest in sustainability, tactical urbanism and smart cities.
Emmeline has studied and worked in France as an Urban Designer where she was designing master plans and transportation projects. She has also worked in Dubai where she gained experience as an architect designing structures and façades.
Emmeline brings unique technical skills to the office as well as international experience. Since working at Resilio Studio, she has been involved in landscape design, transportation, community engagement and sustainable thinking. Her multi-disciplinary skillset is a strong asset for the team as she brings different approaches and perspectives to studio projects, considering all the steps and stakeholders involved.
Contact
Qualifications, Affiliations + Awards
Technical Degree of Civil Engineering | Institut Universitaire de Technologie (IUT), Université Claude Bernard
Bachelor of Town Planning and Geography | Université Jean Moulin
Master of Urban Design and Urban Planning | Institut d'Urbanisme et d'Aménagement Régional (IUAR), Université Aix-Marseille
Kaipara District Spatial Plan - Ngā Wawata 2050 –

Highly Commended for Non-Statutory Planning category (NZPI Awards, 2021)

Te Whakaoranga o Te Puhinui: Te Rautaki | Puhinui Regeneration Strategy –

Outstanding Award for Unbuilt Project category (IFLA Asia-Pacific Awards, 2021)
Category Winner for Master Planning and Urban Design Strategy (NZILA Awards, 2022)
Charlie Challenger Supreme Award (NZILA Awards, 2022)