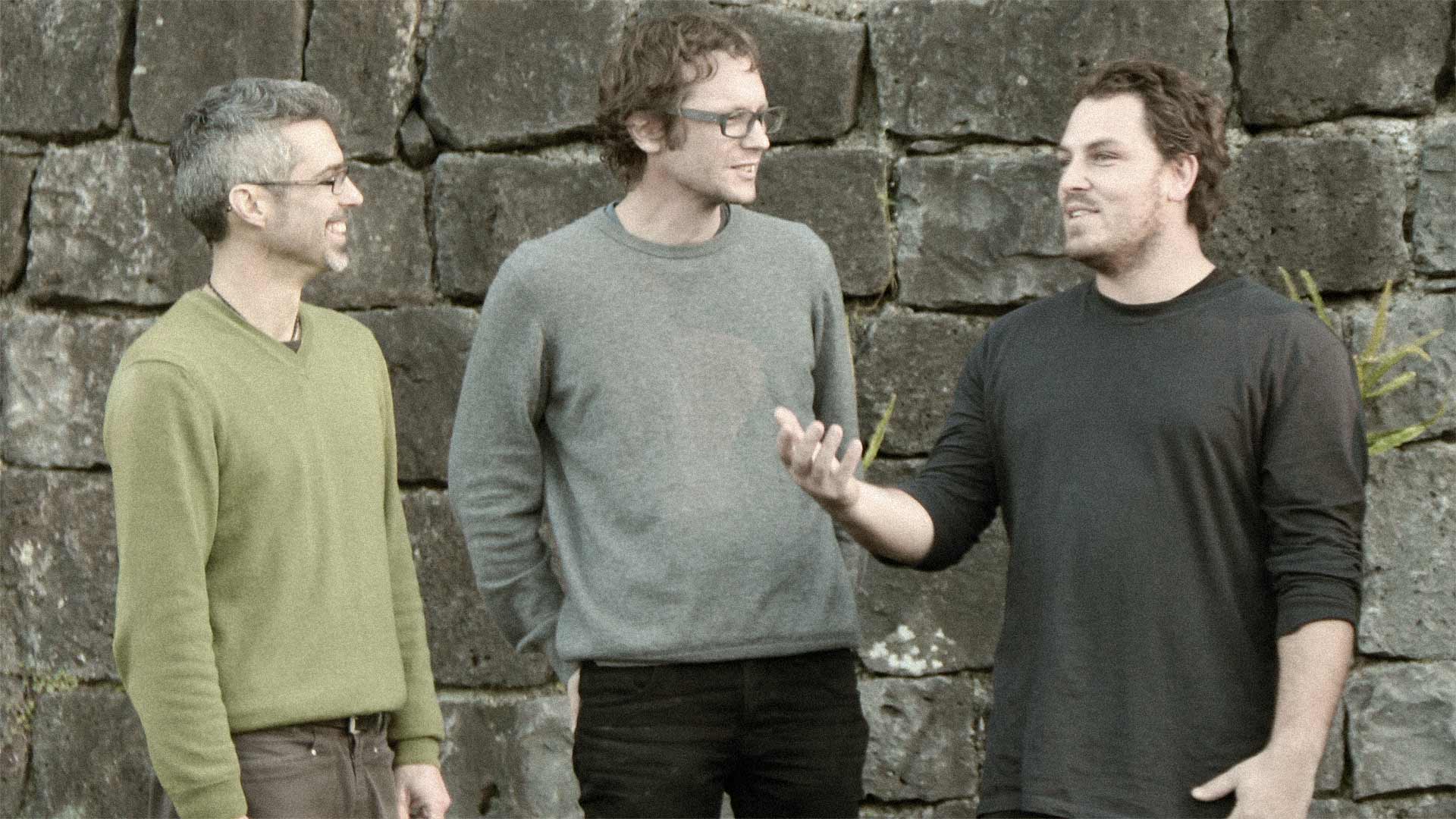 We are a small team of cross-disciplinary design practitioners who see a need to focus on regenerative design principles to affect positive change and use the power of design for the benefit of planet and people. We are committed to designing for and with the local – we place the health of the land and the people who live there at the centre of our design process. Resilio's small scale, our connections with other social organisations and our growing understanding of the Auckland bioregion deeply roots us in place, and provides the platform for formulating contextual, place-based solutions.
Gary Marshall BDes (3D). MLA
Gary is an award-winning registered landscape architect, permaculture designer and educator with over 10 years of experience. During this time Gary has been design and studio manager at two of New Zealand's leading practices working on public and private sector projects that range from ecological design, productive gardens, and landscape assessment through to streetscape design, transport planning, urban design and the master planning of towns, schools, campuses and parks. Gary has lead a range of design studios at AUT and Unitec in the fields of landscape architecture, ecological design, design thinking, social innovation, sustainability and resilience and has presented at a wide range of academic and public forums and published a wide range of articles in industry journals and publications.
In addition to his professional experience Gary was a co-founder of Grey Lynn 2030, one of New Zealand's most successful transition initiatives and is a director of Auckland Permaculture Workshop - a collaborative design, research and education initiative set up to explore and create innovative permaculture solutions for the Auckland bioregion.
Jack Haldane-Willis BLA (Hons). BAS
Jack Haldane-Willis is an award winning landscape architect, architectural designer, furniture designer and craftsman. During his 8 years experience as a designer, Jack has worked with leading architectural practices as both a landscape architect and architectural designer. He has worked on a range of urban regeneration projects for existing town centres and university campuses as well as having various involvement in smaller scale and residential design projects. Jack's skills as a designer lend him toward the planning, conceptualising, design, detailing and implementation of spatial design projects. He has a passion for sustainable and ecological design and applies this passion in all areas of his design work.
Jack is currently engaged as project landscape architect for the Rawiri Stream Restoration, stream upgrade in Hobsonville, and the Huapai HUB project, a new public realm space for Huapai. He has recently been a key contributor to award winning guidelines and several design projects supporting the development of New Zealand's walking and cycling networks. As an architectural designer Jack is particularly interested in the retrofit of existing structures, often utilising found and recovered materials. He is currently engaged as lead architectural designer on various residential new builds, renovations and retrofits. As a furniture and object designer and craftsman Jack has worked for one of Auckland's leading furniture designers and manufacturers, designing, crafting and making industrial furniture from recycled and found objects.
Finn Mackesy BA. PGDipTchg
Finn is a qualified educator, facilitator and design consultant with a passion for community empowerment and resilience. Finn has been actively involved in community development, placemaking, community and sustainability education, and facilitating change throughout Aotearoa New Zealand since 2003. His particular interests and skills are in the realm of social ecology, social innovation and social design.
Finn has designed and facilitated a wide range of social innovation initiatives working with a network of people and organisations from public services, health agencies, businesses, community groups and enterprises. He has co-founded a range of grassroots and solution-focused initiatives including Auckland Permaculture Workshop, Resilio Ltd., Transition Pt. Chevalier, Grey Lynn 2030, Permaculture Friends Savings, Our Amazing Place (originally the Pt. Chevalier Treasure Hunt) and CommonGround Community Gardens. Finn's expertise includes dynamic facilitation, iwi and community engagement, participatory design methodologies, team building tools and processes, programme design and delivery, project coordination, constructive reflective practices and accelerated learning practices.
Bernie Ranum BLA (Hon), BPharm
Bernie is a landscape architect with over 7 years design experience. During this time, Bernie has worked in two of New Zealand's leading landscape architectural practices and has been involved in the master-planning and design of university and school campuses, urban streetscapes and regeneration projects, and was part of the design team for New Zealand's largest construction project, the Waterview Connection.
The Waterview Connection afforded Bernie the opportunity to work on the design of shared paths, playgrounds, skate parks, bmx tracks, sports facilities and the rehabilitation of open spaces including creek rehabilitation and re-alignment. This project included significant ecological restoration planting, with over 300,000 natives planted in ecotypes ranging from basalt rock forest, coastal lowland forest, riparian and wetland areas, to estuarine and coastal margin planting. Over one thousand landscape construction drawings were issued for this project, with Bernie managing the systems and processes required to document the landscape drawings, planting plans and schedules produced.
Bernie enjoys working collaboratively within large multi-disciplinary design teams and is interested in the possibilities that emerging technologies bring to the design process. Bernie was drawn to landscape architecture as a career by a desire to be involved in projects which benefit communities by enhancing the environment that they live in, through social and environmental enrichment.